Overview
Throughout the power system, equipment rotates. Turbines turn heated steam into motion and that motion into electricity; motors drive, pumps move liquids and gases, creating pressure. The differing types of rotating equipment share many characteristics and create similar operational risks and hazards. Since they involve motion, equipment is at risk of wearing out and high voltages motors can give rise to costly insulation failures.
Our services for high voltage rotating machines identify insulation system degradation at an early stage, so equipment and asset life can be extended to improve overall system reliability.
In addition, we perform aging, voltage endurance, impulse and surge, DC ramp, corona probe, stator core and generator rotor tests. Through analysis of the testing data, we can advise on how to optimize asset management.
Key Benefits
Unbiased Advice

We offer independent, third-party consulting support to generator owners and operators looking for subject matter expertise on performance issues or inspection requirements. Knowledge, experience and large volumes of accumulated data lead to reliable advice. This can involve factory inspections for quality conformance, review of test and qualification requirements.

Extensive Experience

Our team of experts has decades of experience working with equipment from a wide variety of major manufacturers. Therefore, you can rely on us for accurate data and knowledgeable benchmarks you can trust.

Field and Lab Testing Specialists

We have strong in-house testing capabilities that includes several specialized labs that support stator bars, on-line and rotor winding tests. Monitoring systems for transient issues including power quality, as well as some commissioning services are also available.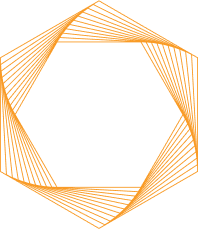 Let's Work Together
Whether it's about our world-renowned team, our laboratories, or our lifecycle management solutions, we're happy to answer any questions you might have.