Overview

Everything that is built is engineered whether it is an entire facility, a function within that facility or a single component. Engineering ensures it is fit-for-purpose, delivered on time, at the right price and of the right quality. In safety related applications it also ensures that the provenance of the design, materials and manufacture are established to control and record the process.
It is an all-encompassing process that requires the detailed and accurate establishment of the requirements, consideration of options, detailed design development using calculations and models, planning, project management and much more. An engineering project of any size will require support by subject matter experts and a range of engineering disciplines.
The lifecycle concept is key to our approach to engineering. We support all aspects of the engineering of a project, and we consider the lifecycle of the project when we do it.
First, we start by supporting our customers with studies that establish their needs and requirements, then we progress through conceptual and detailed design, and finally we advance to fabrication, installation, and commissioning. In addition, we can support our engineered solutions with specialized tooling for inspections and maintenance, if required.
Our designs consider manufacturability, operational reliability and even decommissioning and disposal, ensuring successful outcomes at all stages.
Whether you require a small component, a system, or an entire facility we will partner with you for a successful outcome. Click on the image above and take a tour of one of the facilities we designed.
Why Us?
Complete Engineering Services

Whether you just want a study or you want an entire facility designed, built and delivered, we will be there for you to provide the solution that meets your needs. Our subject matter experts support architectural, civil, structural, electrical, mechanical or process engineering and we have a fully developed project management office.

Broad Range of Expertise

Supported by subject matter experts in all aspects of generation, transmission, and distribution, we support a wide range of generic and specialized projects including fusion, small modular reactors, tritium management, and isotope production. We even designed and built an active laundry to provide service to the nuclear industry.

Design, Fabrication and Delivery

As an organization that researches, designs, fabricates, and provides site services, we complete many projects entirely in-house allowing our customers to benefit from the control and efficiency that comes from having everything done under one roof.

Operational Experience (OPEX)

Because we don't just design and deliver but work with our customers on their sites supporting their operations, we bring direct OPEX to our projects helping our customers benefit from a broad range of experience and expertise delivering not only what our customers want but what they need.

Extensive Supplier List

Working in many different related fields has resulted in the development of a large Approved Supplier List (ASL) and a detailed familiarity with available technology and capabilities. We apply these in our designs and products to provide a greater opportunity to optimize our designs.

Lifecycle Considerations

Our designs consider all aspects of the project's lifecycle, from its installation through its operation and maintenance to its final disposal ensuring it is fit-for-purpose at all stages.
Technical Abilities
Facility Design
We have a diverse team that can take on many projects with minimal subcontractor support.
Site Layout
Architectural Services
Civil / Structural Design
Building Services

Electrical
Instrumentation and control
Mechanical

Process Skid Design
We design, build, and deliver skids to clients using a multidisciplinary team of experts.
Shorter Project Timelines
Fabricating skid packages offsite allows for on-site activities to proceed concurrently without interruption.
Higher Quality Fabrication
Eliminates weather-related risks and setbacks as well as reduces the need for staff to perform more risky fabrication processes.
Rollout Savings when Needing Several Skids
Allows for the replication of skids at a quicker and more cost-friendly rate.

Modular Engineering
We provide specialized technical modular engineering solutions to manage any risks associated with the construction of a facility.
Reduction of Weather-Related Risks
Prefabricated facilities and components remove delays due to inclement weather, save material waste, and provide better opportunities for quality inspections throughout the process.

Modular Construction
Items can be manufactured as a single unit or in sections to be assembled on-site.
Quicker Startup
Modularization minimizes production downtime, site restoration, and disruption to operations.

Lifecycle Design
We offer the full range of services needed to support utilities and vendors through each phase of a facility's, or piece of equipment's, life.
Design
Fabrication
Construction and Commissioning
Operation and Maintenance
Decommissioning
We collaborate closely with you to ensure your assets perform safely, reliably, and efficiently throughout their entire lifecycle so that we develop high-value solutions for your toughest problems.
Our services track all the way through to the safe and economic decommissioning of the plant, including nuclear power facilities. This includes all the activities from establishing the decommissioning requirements to execution support.

Our Proven Experience
Quality Assurance & Technical Standards
ASME Standards

Codes and Standards

CSA N Series

Nuclear Engineering Standards

ISO 9001

Quality Management System

NBC

National Building Code of Canada

NFC

National Fire Code of Canada

NFPA Standards

National Fire Protection Association Codes and Standards
We provide complete lifecycle design solutions for new licensed facilities. We maximize the value to our customers by using innovative modular and advanced engineering solutions. This approach provides better integration with complex projects, demanding schedules and ensures consistent and predictable results.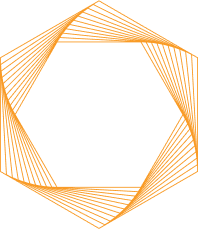 Let's Work Together
Whether it's about our world-renowned team, our laboratories, or our lifecycle management solutions, we're happy to answer any questions you might have.