Overview

Forensic investigation is a phrase used in industry to describe a technical failure analysis, understanding what caused a component or system failure, and how it can be avoided in the future.
We have a wide array of forensic capabilities, and we can assemble a team to meet your need for any investigation into failures of electrical transmission equipment and cables, transformers and substations, materials, polymers and soft materials, and more. We can even undertake forensic analysis of, irradiated materials from nuclear facilities.
Our broad range of material and component experts, power plant designers, and power plant operators when coupled with our numerous materials laboratories, make us a primary choice for forensic investigation in the nuclear and other power industries. We are able to help you identify the cause of your component's failure, and what is needed to prevent a similar failure in the future.
With our comprehensive capability to get to the root of a problem, we can help get your plant back online, safely and reliably in the shortest possible time.
Why Us?
Full-Service Nuclear Consultancy

Our full-service capability, including design and regulatory compliance, ensures that we have a broad range of subject matter experts while our regulatory expertise helps us find appropriate ways to disposition any arising challenge.

Results Shortest Possible Time

Forensic analysis often requires confirmatory tests that replicate the cause of the failure. With a full-range of in-house laboratories, staffed by technicians that know what they are doing we can quickly setup and execute those tests.

Broad Expertise

With experts in most relevant disciplines we are able to quickly mobilize the right team, including the right subject matter experts, so that we can quickly solve any problem you may brings to us.

Nuclear Licensed Facilities

Nuclear licensed facilities allow us to work on irradiated materials and components, enabling us to provide forensic analysis of both conventional and irradiated components.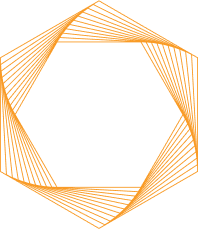 Let's Work Together
Whether it's about our world-renowned team, our laboratories, or our lifecycle management solutions, we're happy to answer any questions you might have.