Overview

Fitness-for-service is the demonstration of a component or system's ability to meet its design intent under its operating conditions. Within the nuclear industry, aging reactors present challenges to component integrity that arise from materials aging, and from difficulties in inspecting components.
Our expertise helps you maximize the productive life and value of your components. The result is improved plant performance, extended plant life, and longer gaps between outage and refurbishment cycles. This has been achieved by building on decades of knowledge and collaboration and applying advanced methodologies and research to develop integrated solutions that meet your needs.

Why Us?
Technical Expertise

Our understanding of lifecycle needs and regulator concerns, combined with our technical expertise and tools, enables us to accurately predict the consequences of aging and develop strategies to effectively and efficiently manage them.

Application of Codes and Standards

The proper application of codes and standards assures compliance and builds both public and regulator trust. Our expertise in ASME and CSA codes and standards allows us to efficiently and effectively support your needs and meet all the regulatory requirements.

Advanced Structural Integrity Analysis

We draw on decades of experience in both advanced material analysis and innovative analytical modeling to predict material behavior in key structural components, providing insights that help you safely manage the working life of your plant.

Multidisciplinary Solutions

By bringing different perspectives and experiences to the table, we generate more robust solutions. Our multidisciplinary approach redefines problems and finds solutions based on a more comprehensive appreciation of complex problems.

High Confidence Degradation Models

Our team generates high-confidence models that identify life-limiting degradation mechanisms that, when applied with our solutions, will maximize component lifetimes.

Leading Innovation

We are actively engaged in the leadership of ASME and CSA teams, have led major innovations in the codes, and are well-versed in how use the provisions within the standards.
Technical Abilities
Reliable Results from an Experienced Team
Energy production economics are becoming ever more constrained. Operators need to maximize and optimize their assets to not only safely and reliably produce energy but demonstrate a return on their investments to their shareholders. We are capable of responding quickly to emergent issues to limit downtime and support the extended life of components. Our clients often face operational challenges due to discovery issues that cannot be readily resolved with currently available assessment methodologies, examination processes, or repair techniques. These types of challenges are where our breadth of knowledge and experience enables us to excel and to quickly develop innovative and practical solutions that have lasting benefits.
Our team of specialists:
Come from a broad range of disciplines (materials, fabrication, degradation mechanisms, non-destructive examination, stress analysis, fitness-for-service, modeling, mathematics, and statistical analysis)
Take on leadership roles when it comes to material degradation and aging analysis and strategies
Include recognized experts in industry forums that are setting the standards
Provide leadership to develop codes and standards
Hold the keys to knowledge in plant design, licensing, operation, inspection, and maintenance

Solving Complex Problems Through Integration of Knowledge
Integration of knowledge balances both knowing and doing to gain a deeper understanding and an ability to solve complex problems. It's also about our focus on you, our clients. Our proven record demonstrates our ability to effectively integrate knowledge to elevate end-to-end visibility, streamline processes, optimize assets and processes, and reduce costs.
We collaborate with or provide assistance to:

Experimental R&D groups to better understand the materials and material behavior

Operators to

design appropriate test programs, and to develop enhanced analysis and better interpretation of test results

Inspection personnel to better understand the specification of inspection requirements and better use of inspection data

Inspection personnel to develop improved inspection methods for evaluation of the component condition

Licensing groups to ensure licensing needs and requirements are met
Removing the Uncertainty
There can be uncertainty and variability with any structural integrity analysis arising from a lack of knowledge, modeling approximations, or differences between as-manufactured components and as-operated components. This uncertainty may impact the ability to operate over a full range of reactor power levels or limit the remaining operational life. We help take the uncertainty out of the equation.
With a proven technical capability, we perform a wide range of analytical and computational analyses for advanced structural integrity assessment. Our expertise and extensive experience in integrating core principles in structural analysis, heat transfer, thermal analysis, fatigue analysis, fracture mechanics, and fitness-for-service give you the tools you need to ensure reliable operation and peace of mind.
We routinely perform advanced fracture analysis supplemented by detailed finite element modeling to justify the continued operation of components with detected flaws in support of the safe and economic operation of reactors.

Degradation Modeling
To assure the continued safe operations of aging nuclear facilities, we utilize degradation modeling to inform component replacement and maintenance strategies and to extend the life of plants.
We support the continued operation of aging CANDU reactor components by developing and validating predictive structural integrity degradation models based on in-service examination, periodic mechanical testing, and materials examination of irradiated ex-service components. Finite-element modeling is also used to demonstrate a detailed understanding of the in-service loading conditions. Results from these comprehensive models help inform inspection and maintenance requirements and outage schedules, identify plant design and operational improvements, and justify extended operation by providing confidence in safety performance.

Strategic Planning and Regulatory Support
Our experience puts us in the best-of-class position to support you with strategic planning and regulatory support. We help you demonstrate that your plants will not only continue to operate safely and reliably now but that you have the plans, processes, and strategies in place to sustain this performance for the future life of the plant.
Our services include:
Strategies for lifecycle management planning and regulatory compliance
Development of strategic plans and roadmaps to define the direction for R&D Programs and plant upgrades
Gap analyses and compliance plans for CSA N285.4, N285.5, N285.7 and CSA N285.8 standards
Development of fuel channel periodic inspection program (PIP) plans, fuel channel lifecycle management plans, fuel channel condition assessments, and integrated material surveillance program basis documents

Fitness-for-Service Assessments
We apply our expertise, experience, and leading-edge technical capabilities to:
Assess flaws that cannot be dispositioned by traditional means
Define system operating guidelines to maintain component integrity during normal operation, transients, and maintenance operations
Develop models that are based on experimental results
Provide assessments based on outage inspection data or models
Support evaluation of reactor transients

Our Proven Experience
Quality Assurance & Technical Standards
ASME V&V

Verification and Validation Working Group

ASME XI (2021)

Rules for Inservice Inspection of Nuclear Power Plant Components, Division 1, Rules for Inspection and Testing of Components of Light-Water-Cooled Plants

CSA N285.4 (2019)

Periodic inspection of CANDU nuclear power plant components

CSA N285.5

Periodic Inspection of Nuclear Power Plant Containment Components

CSA N285.7

Periodic Inspection of Nuclear Power Plant Balance of Plant System and Components

CSA N285.8 (2015)

Technical requirements for in-service evaluation of zirconium alloy pressure tubes in CANDU reactors

CSA N286.7

Quality assurance of analytical, scientific and design computer programs
Thank you for your support with OPG's P4S15 flaw disposition. I recognize the forensics, replica evaluation, analysis and modeling your organization performed and supported was crucial for us to demonstrate channel fitness-for-service. As a member of the Finite Element Analysis Team, I want to thank you for the long hours you worked to expedite these results. This was an excellent example of collaboration between OPG and Kinectrics.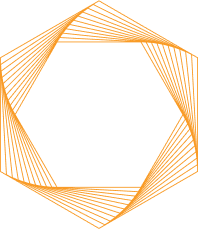 Let's Work Together
Whether it's about our world-renowned team, our laboratories, or our lifecycle management solutions, we're happy to answer any questions you might have.