Overview

The phrase "design/build" is often used to describe how equipment needed to solve a complex problem within a nuclear facility is developed. First, we develop a solution to that problem, then we fabricate it, and finally, we supply it to you. Design/build basically describes our nuclear equipment development and supply service.
Nuclear equipment development challenges at nuclear facilities stretch from remote inspection equipment, demanding the use of robotics and the accurate placement of sensitive inspection heads, to large-scale heavy-duty, size reduction equipment used in the waste processing of contaminated equipment at the end of its useful life.

We also supply separate design and nuclear quality fabrication services as needed, dependent on project complexity and your requirements.
Nuclear industry design/build is especially challenging with a need to appreciate the specific QA and code requirements of the industry as well as the operating conditions to which the equipment will be exposed and in some cases the need to design for decontamination.
But the phrase design/build does not do justice to the extent of the capability we can offer. Our R&D capability allows us to test concepts and materials before incorporating them into our designs. Our team approach to our business ensures that our work is automatically informed by specialists in each and every relevant aspect of the design. After delivery, we offer a comprehensive capability to decontaminate and maintain the equipment we supply.
Whether it's an original design, a modification to an existing design, or reverse engineering of a key component, we have a nuclear equipment development and supply service that you can rely on.
Why Us?
Everything Considered

By pulling expertise from across our team we make sure that any equipment we supply is fit-for-purpose. This includes consideration of human interfaces, dose uptake, foreign material exclusion, ease of decontamination and so much more.

Much More Than Designing and Building

Starting before design and ending after the build we do all the work that ensures the overall success of the project. Our R&D capacity enables us to test ideas and materials and our licensed servicing facilities enable us to provide a comprehensive maintenance service.

All Sorts of Equipment

We do everything from the reverse engineering of small-scale electronic components through original, highly sensitive, remote probe delivery systems and on to complete process skids and heavy duty decommissioning tools.

Equipment You Can Rely On

Because we operate equipment in reactors and appreciate the conditions in which they will work our designs are appropriately informed by experts in such things as human factors, decontamination, and seismic analysis.

Mock-ups for Testing and Training

We have space for mock-ups to test and prove the equipment and rehearse the operations. to ensure everything works smoothly

Quality Work

Our QA programs are designed specifically for our nuclear work. If we design and/or build something you will be able to rely on it.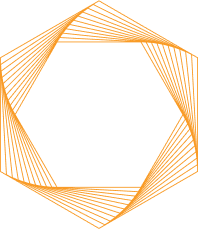 Let's Work Together
Whether it's about our world-renowned team, our laboratories, or our lifecycle management solutions, we're happy to answer any questions you might have.