Overview
Whether radioactive materials are natural, arise as a by-product of nuclear reactor operation, or are deliberately created by nuclear bombardment they must be contained and shielded in a way that is sensitive to the environment and protects human health and safety. Radioactive laboratories are facilities that have been designed and built to handle these radioactive materials and to undertake work with them. Their design and the procedures under which they are operated are licensed by the regulator to ensure that appropriate standards are maintained.
Our licensed radioactive laboratories allow us to undertake radiochemical experiments, carry out forensic investigations on irradiated materials, undertake maintenance on contaminated tooling and treat and manage active wastes.

Why Us?
Licensed, Accredited and Quality Assured

Licensed by the Canadian Nuclear Safety Commission (CNSC) to handle radioactive samples and accredited to ISO 17025 and ISO 9001 by the Standards Council of Canada (SCC).

Comprehensive Radiochemistry Support

Our services are supported by experts in radiochemistry who are equipped to choose the right analytical tests, provide interpretation of the results and advise on any follow-up actions that may be needed.

Full Suite of Instruments

Radiation Monitoring Equipment, Chemistry Instruments, Metallurgical Analysis Equipment, Maintenance Equipment, Waste Characterization, and Processing Equipment.

Fast and Efficient

We understand that sometimes results are needed quickly to guide actions and keep people safe. In these situations, we expedite the process to make sure you get your results as soon as possible.
Technical Abilities
Radiochemistry Equipment
Gamma spectrometers with hyper-pure germanium detectors coupled with commercial software
Liquid Scintillation Counters
Alpha Spectrometers
Low Level Beta Counter
Access to Neutron Activation



Difficult-to-Measure Radionuclide Detection
Scaling Factor Development

Alpha Spectrometry: Am-241, Cm-242, Cm-244, Pu-238, Pu-239+240
H-3, C-14, Fe-55, Ni-63, Sr-90 by LSC & proportional flow beta counting
Special methods have been developed for Be-10, Cl-36, Zr-93, Tc-99, I-129 in specific waste streams

"Warm Cells"
Our "warm cells" are shielded and employ remote handling to enable the testing of activated components, a capability normally restricted to government laboratories and academia.




Contaminated Equipment Maintenance
Within the radioactive laboratory, there is an inspection tooling maintenance and test facility that includes two decontamination rooms with fume hoods for off-gassing of tritium and component handling and ultrasonic cleaning baths for component decontamination. The testing area allows for systems to be operated by a technician through use of HMI stations inside a contamination control area. Additionally, the facility includes a pressure testing rig for tool head qualification, an optical microscope system for inspecting components and a demineralized water supply system.




Tritium and Deuterium
Tritium Protective Equipment Testing

We are a world-leader in radiological personal protective equipment (PPE) and maintain a tritium facility that is dedicated to testing PPE designed for tritium protection
Transportation and Cleanup of Heavy Water

We will pressure test and clean IP2 and IP3 drums for heavy water storage and transportation
Tritium Handling, Dosimetry and Radiation Protection

We are a long-time provider of advanced technical expertise to the international tritium community for tritium handling, storage, monitoring, and dosimetry and we provide advice on radiation protection
Heavy Water Storage and Management
We have a comprehensive knowledge of CANDU operations and heavy water management, including the clean-up and storage of tritiated heavy water and the separation of tritium from the heavy water





Forensics and Metallurgical Analysis
We have a wide array of forensic capabilities, and we can assemble a team to meet your needs for investigations into failures of electrical transmission equipment and cables, transformers and substations, materials, polymers and soft materials, including irradiated materials from nuclear facilities.
Our broad range of material and component experts, power plant designers and operators coupled with materials laboratories, makes us a primary choice for forensic investigations in the nuclear and power industries. We are able to help you identify the cause of your component's failure, and what's needed to avoid it in the future. We can help get your plant back online, safely and reliably.




Irradiated Material Testing
We provide a full-service capability to characterize the mechanical and metallurgical properties of highly radioactive and irradiated materials, such as ex-service irradiated Zr-2.5Nb pressure tubes from CANDU reactors. In addition to the testing, we offer shipping, receiving, waste disposal, material preparation, specimen machining, post-test examination and interpretation of the results. Our capabilities are expanded through our partnership with McMaster University.

Thermal Desorption Mass Spectrometry (TDMS)
Our team of experts are experienced in performing analysis of pressure tube scrape samples for Hydrogen and Deuterium isotopes using our TDMS process. These measurements help to ensure the safe and continued operation of the CANDU reactor fleet.




Our Proven Experience
Quality Assurance & Technical Standards
10CFR50 Appendix B (2021)

Quality Assurance Criteria for Nuclear Power Plants and Fuel Reprocessing Plants

ISO 17025 (2017)

Testing & Calibration Laboratories

ISO 9001:2015 (2015)

Quality management systems

WNSL-W2-3850.01/2028

Waste Nuclear Substance Licence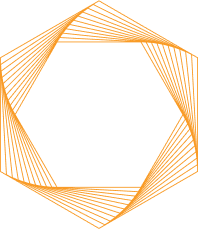 Let's Work Together
Whether it's about our world-renowned team, our laboratories, or our lifecycle management solutions, we're happy to answer any questions you might have.