Overview

Personal Protective Equipment (PPE) is the last line of defense protecting individuals from harm when engineering and administrative controls have failed. It is used in many industries to protect against such things as biological and radiological contamination or physical threats such as fire and arc flash. It is important that it works as expected when it is needed
Our experts are dedicated to ensuring PPE provides the protection that is needed through our testing and vetting services, consultancy, and through cleaning and maintaining your PPE for you.
We are an impartial third-party provider that can test to exacting industry standards. With facilities in Canada and the United States, we offer national and international testing capabilities including:
ArcWear PPE Testing
An ISO 17025-accredited testing laboratory providing a wide range of testing services for a variety of PPE applications rooted in arc flash protection
Masks and Surgical Gown Testing
The first accredited commercial provider of full-scope ASTM F2100 medical face mask testing in Canada
Laundering and Maintenance of Clothing for Radiological Protection
A 40,000 square foot facility where plastic suits are cleaned, hand-checked, and inspected, to ensure it is safe to wear and will protect workers
Electrical Safety PPE Testing
Testing services for safety equipment such as insulating gloves and blankets
Why Us?
Timely Results

We understand that sometimes the answers are needed quickly and will work with you to expedite tests and obtain results on the timescales that you need

Full Range of Associated Services & Expertise

Our experience in undertaking tests, understanding your needs and carrying out our own R&D, enables us to provide a range of associated consulting services.

Independent & Reliable

All of our tests are undertaken to the relevant standards by trained professionals. We are not associated with any manufacturers or suppliers

Testing and Maintenance

We run the tests and we also provide the services you need to keep your PPE available, clean and in good condition.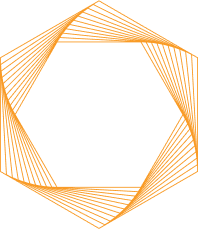 Let's Work Together
Whether it's about our world-renowned team, our laboratories, or our lifecycle management solutions, we're happy to answer any questions you might have.