Overview

Safety analysis and licensing activities are performed to support the safe operation of nuclear facilities and to satisfy the requirements of nuclear regulators. They include characterizing and analyzing conditions and events that could challenge the design, confirming the design meets safety requirements, and establishing safe operating parameters. Nuclear licensing and safety analysis activities require in-depth knowledge of nuclear science and engineering, an understanding of how nuclear facilities are operated, and expert-level knowledge of the codes, standards, and regulations that govern the facilities.
We have a long history of providing technical solutions in the areas of safety analysis, licensing and regulatory support, fitness-for-service analysis, operational support, outage support, asset and lifecycle management, and design improvements and modifications. Our expertise covers all phases of the lifecycle across all nuclear technologies including large multi-unit nuclear facilities, single-unit stations, small and advanced modular reactors, tritium processing, isotope production, hot cells, and waste facilities. No matter the technology or project phase, we have experts who can help.
Our breadth and depth of expertise includes licensing and regulatory affairs, design analysis, safe operating envelope, and emergency preparedness. We provide full reactor safety analysis, containment, and radiation safety analysis, including shielding and dose calculations. We are code holders for major industry analysis codes and do full code development, verification, and validation. We also provide a full suite of probabilistic risk assessments and risk management applications.
Why Us?
Getting it Right the First Time

As the largest and most experienced team of safety and licensing experts in Canada, we have earned a reputation for being responsive to tough, time-sensitive challenges, innovative and for 'getting it right the first time'.

Committed to Your Success

Our experts will listen to your needs and will collaborate with you to develop quality and cost-effective solutions that minimize licensing risk, while ensuring safe and compliant design and operation.

In-house Specialist Knowledge

With world-class expertise available across our organization we are able to access all the specialized knowledge and engineering know-how that is needed to support any licensing activity.

All Types of Facility

We are presently undertaking licensing support for reactor refurbishments, the development and deployment of small modular reactors, decommissioning and waste management, medical isotope production and fusion.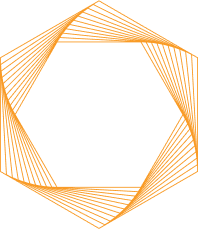 Let's Work Together
Whether it's about our world-renowned team, our laboratories, or our lifecycle management solutions, we're happy to answer any questions you might have.