Overview

Managing large and complex projects is hard. They are prone to straying from cost and time targets as a result of poor information, manual estimation errors, optimism bias, and uncontrolled scope creep. Project control tools enable data to be collected so that it can be used by the project manager and their team to make informed decisions.
Good project control tools collect the right data and display it in a way that allows easy visualization of the state of the project and its trends.
We use our broad experience, gained as a result of working on many different types of projects, to customize effective project controls. Our integrated project controls systems take a data-focus, attention-to-detail approach, to efficiently and quickly collect the information that you need and then to display it in a way that highlights key project issues. This allows for course corrections as soon as they are needed and so allows a manager to keep the project on track to a successful outcome.
Our customizations of project controls systems have been recognized by the World Association of Nuclear Operators (WANO) as an industry best practice.

Why Us?
Customized to Your Project

Every client program is unique and different. We develop customized project control solutions and software applications that will fit your project regardless of its size or complexity. With the experience of thousands of projects under our belt we take time to understand your proposed project and to ensure our dashboards are optimized to focus on objectives.

Embedded Support

We don't just customize the software but we stand by you during the project providing the support of our experienced planners, schedulers, cost analysts, technical analysts, software developers, and project coordinators. Our experienced team is ready to deliver to support your project and help you ensure its success.
Technical Abilities
Program Deliverables
Prepare, Update, Baseline, Re-baseline and Maintain Project Schedules in P6
Timely Resource Calendar Updates to Effectively Align Resources to Schedule
Weekly Tracking of Resource Hours and Effort via Crewsheets
Business Intelligence Dashboards with Real-time Metrics
Implementation of Custom, Innovative Applications for Process Automation
Timely Reporting on Costs, Commitments, and Resource Analysis
Automated Updates of External Vendor Information in P6
Precise and Accurate Forecasting and Management
Project Coordination between Project Managers and Designers
Cost Controls and Cost Analysis
Project Controls Specialists
Our Project Controls Specialists (PCS) establish and execute agreed-upon scope and support estimating, scheduling, project execution, monitoring and controlling, and closure processes. As part of the project matrix team, the PCS is responsible for ensuring project objectives are met and the project is delivered safely to the specified quality, schedule and budget.
Our experienced PCSs follow sound project management practices and the standards of the Project Management Institute and apply human performance principles aligned with your unique procedures. They ensure that the project team participates in the development and ownership of the project strategy and identifies risks and recovery plans to ensure project execution conforms to the plan.
Planning for Success
Successful projects are ones that put appropriate effort into planning as well as execution. Our planning teams monitor the plan with our business intelligence systems, focus on process optimization, and generate metrics and analysis to make incremental improvements that achieve project excellence over the long term.
Project status updates based on actual resource allocation
Crew sheet management in P6
Updating of vendor budgets and actuals information in P6
Cost alignment between P6 and client costing database
Ongoing project analysis to build efficiencies and ensure project value
Preparation of:

CPI/SPI reports by section/department/division
Commitment Adherence Review and Look Ahead (CARLA) reports
Gantt Charts for resources and sections
Visual Management Board (VMBs) metrics for commitment & schedule adherence, CPI/SPI, and Project Controls Human Performance
Resource Allocation reports
Business Intelligence and Automation
Our project controls team drives continuous improvement and process optimization to achieve long-term project excellence. We apply and develop Business Intelligence and Automation Technologies to improve resource efficiency and generate actionable information that improves decision-making and maximizes business outcomes. We specialize in:
Creating dashboards and reports in PowerBI
Producing customized applications to enable Process Improvements
Automation can significantly reduce manual effort. Working with our clients we have successfully streamlined, automated, tracked, and trended numerous processes via desktop applications. Streamlined processes include core project management fundamentals such as preparation and issuing of contracts, tracking, schedule and budget monitoring, and vendor performance evaluations.

Full Vertical Modernization of Controls
Our project controls team can enable full vertical modernization of project controls processes for you. Our familiarity with Project Controls Data, Business Intelligence, Software, and Analytics enables us to improve efficiency, reduce errors, and increase oversight.

Our Proven Experience
Quality Assurance & Technical Standards
10CFR50 Appendix B (2021)

Quality Assurance Criteria for Nuclear Power Plants and Fuel Reprocessing Plants

ASME NQA-1 (2008)

Quality Assurance Requirements for Nuclear Facility Applications

CSA B51-14

Boiler, Pressure Vessel, & Pressure Piping Code

CSA N286-12

Management System Requirements for Nuclear Facilities

CSA N299.1

Quality Assurance Program Requirements for the Supply of Items and Services for nuclear power plants, Category 1

CSA Z299

Nuclear Quality Assurance Program

ISO 17025 (2017)

Testing & Calibration Laboratories

ISO 9001:2015 (2015)

Quality management systems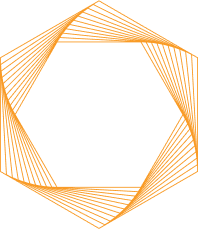 Let's Work Together
Whether it's about our world-renowned team, our laboratories, or our lifecycle management solutions, we're happy to answer any questions you might have.