Overview

Field and project engineering services focus on the installation phase of a project, planning how it will take place, scheduling it, and ensuring it is undertaken correctly. It is the link between the project manager and the site works, helping the trades interpret the design in the way intended, confirming work has been undertaken correctly, and assisting the project manager with the project controls. It takes place on any project that has a site-based element whether it is a new build project, installation of new equipment, refurbishment of existing equipment or decommissioning or dismantling.
It is an activity that touches on almost every aspect of the project including procurement engineering, construction, and commissioning. It takes on a special significance for a nuclear project where provenance and project documentation are extremely important.
Working with other specialists within the business, our field and project engineering services team work on all phases of a project including the implementation, commissioning, and turnover. We coordinate constructability, operability, maintainability, and safety (COMS) review meetings to ensure project documentation is updated in compliance with client procedures and expectations. Our team coordinates with work management, supply chain, trades first line managers, engineering, operations, safety, and other stakeholders to drive the successful implementation of projects.
We also lead technical troubleshooting activities when unexpected conditions present themselves.
Why Us?
Understanding of Site Requirements

Our project experience has given us a full appreciation of your processes and practices and our extensive safety and licensing activities ensure we know the regulations so that our services will fit comfortably into your operations.

Comprehensive Turnovers

Consultation with our experts in maintenance, operations, and engineering in included in our formal turnover of equipment to station operators. All required documentation is completed in a timely manner.

Liaison and Collaboration

Sitting centrally within a project, our team recognizes the importance of keeping people informed, reporting on the work, and ensuring any difficulties are being raised so that mitigation measures can be developed.

Extensive Project Experience

We have delivered on a wide range of different technologies, to a wide range of different sites, giving us experience not just in the discipline of field and project engineering itself, but in delivering it successfully to you.

Adjacent Specialized Capabilities

A dedicated project management office and expertise in procurement engineering, commissioning, and design enable us to provide the very highest quality of service.

Swift and Efficient Resolution of Issues

Our test and research and development (R&D) facilities enable us to provide a swift and efficient resolution to an issue that may arise during a project.
Technical Abilities
Engineering Change Control Adherence
We execute changes through established standards and methodologies as defined in your engineering change control (ECC) procedures. Our attention to detail and adherence to procedures allows our team to implement actions and changes that ensure the safe and reliable operation of any facility.

Preparation of Technical Documentation
We create or change documentation as required for our clients in an accurate and timely manner, regardless of the project. Our team prepares technical field documentation to support successful implementation including work coordination plans, commissioning plans, field change notices and commissioning reports.

Equipment and Personnel Readiness
Our team will provide direct oversight of preparation activities including participation in factory acceptance testing, integration testing, personnel training, and site acceptance testing.

Turnover to Operations
Our team will use the commissioning process to ensure that any modifications meet all design requirements before coordinating reviews with organizational stakeholders. We consult with experts in maintenance, operations, and engineering to formally turnover equipment to station operations. Our project turnover includes all required documentation and is completed in a timely manner.


Our Proven Experience
Quality Assurance & Technical Standards
CSA N286-12

Management System Requirements for Nuclear Facilities
The entire Kinectrics team is a pleasure to work with and is a critical asset to the sustainability and continued success of the Project Management and Construction Division at Bruce Power.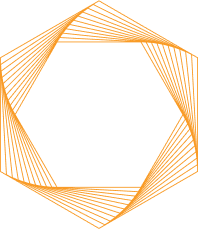 Let's Work Together
Whether it's about our world-renowned team, our laboratories, or our lifecycle management solutions, we're happy to answer any questions you might have.