Overview

In CANDU reactors inlet feeder pipes carry cooling water from the inlet header to each fuel channel. Outlet feeder pipes then carry heated water from each channel to the outlet header and onto the steam generator. The feeder pipes are an essential component of the Primary Heat Transport System (PHTS) and their integrity is of paramount importance to the safe and efficient operation of the reactor.
Feeder inspections provide essential information to operators and regulators about the remaining wall thickness of the feeders and about the development of any flaws, enabling them to ensure their integrity. These challenging inspections are an essential component of ongoing safe reactor operation.
Each CANDU contains hundreds of feeder pipes, which are located in close proximity to each other in a feeder cabinet where radiation fields are high. To properly inspect feeders, remote or semi-remote tooling must be used to navigate within the physically restrictive operating environment in the feeder cabinet, and then that tooling must accurately deploy sensitive non-destructive evaluation tools to assess the condition of components and detect both flaws and pipe thickness.
We offer a suite of feeder inspection tools that are used during outage execution including the Feeder Scanner System, Feeder Visual Inspection System (FVIS), the 6-pack ultrasonic probe and the Grayloc Area Inspection Tool (GAIT).
Why Us?
Better, Faster, Cheaper

Our tools allow you to get more accurate results while spending less time acquiring those results and their overall lifecycle costs give you the lowest cost option for getting the work done.

Maintaining Critical Path

Faster inspections help reduce outage durations, allowing for a faster return-to-service for the reactor. Reliable tooling ensures everything goes to plan.

Complete Fitness-For-Service Solutions

You can buy the toolset, buy the toolset and have us service it for you, or you can get us to do the inspection. We also analyze the results and provide details on the fitness-for-service and anticipated service life providing a complete fitness-for-service solution.

Dose Reduction

Remote feeder inspection tooling promotes ALARA by maximizing distance and minimizing time in the feeder cabinets. The easy quick deployment and speed of data collection of our automated tooling further reduce the exposure of the support team.
Technical Abilities
Feeder Visual Inspection System (FVIS)
Our Feeder Visual Inspection System (FVIS) is used to remotely assess the condition of key components within feeder cabinets. It uses a remotely controlled carriage that traverses along the feeder cabinet catwalk. Using a telescoping arm, it can extend the camera module between rows of feeder hangers. The camera module has five video cameras which allow it to provide multiple simultaneous views.
Benefits:
75% reduction in time compared to manual methods
50% reduction in critical path schedule per quadrant compared to conventional inspections
50% reduction in required personnel
Dose reduction of >100 mSv (10 rem)
Significantly better coverage with a permanent video record with on-screen time and position indexing

Feeder Scanner
The Feeder Scanner System was developed to inspect for fuel defects in the primary heat transport (PHT) system. It allows an operator to remotely insert a gamma detector into feeder guide tubes with sufficient resolution to distinguish channels containing defective fuel from background radiation.
Benefits
Full automatic guide tube scans in <20 min
High reliability - 30-year lifetime in harsh environment conditions (temperature, radiation)
Reduced worker dose (1 rem/outage) with remote operation in low radiation areas
Portable, modular system allows for easy setup and removal from reactor vault

360° Scan with 6-Pack Tool
The 6-Pack tool is used to conduct a 360° circumferential scan of the feeder wall neighboring the Grayloc Hub welds where wall thinning can be more prevalent. The tool consists of a small ultrasonic probe that fits next to the Grayloc Hub welds. It can use its six transducers with a 2.5mm spacing to provide the feeder pipe data needed to assess whether there is any wall thinning that warrants further action. 6-Pack was also designed with modularity in mind as it can support feeder diameter models of 2", 2.5", 3", and 3.5".

Grayloc Area Inspection Tool (GAIT)
The Grayloc Area Inspection Tool (GAIT) is a semi-remote version of the 6-Pack tool improving the repeatability and speed and reducing the dose to operators. The GAIT model tool was designed with modularity in mind as it can support feeder tube diameters of both 2" and 2.5" and also has customized, removable hub adapters to fit a variety of field configurations.

Our Proven Experience
Quality Assurance & Technical Standards
CSA N299

Quality assurance program requirements for the supply of items and services for nuclear power plants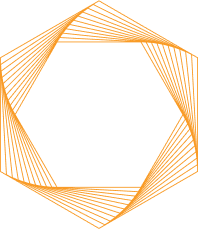 Let's Work Together
Whether it's about our world-renowned team, our laboratories, or our lifecycle management solutions, we're happy to answer any questions you might have.