Overview

Modern society demands that high quality electricity is made available to consumers at all times. This requires that distribution systems are reliable and that overhead conductors do not unexpectedly degrade or fail. There are several external factors that accelerate the aging process of power system components including corrosion, fatigue, and overheating.
Condition testing of overhead conductors helps utilities understand the present condition and health of in-service conductors to aid in prioritizing maintenance or replacement programs.
Our conductor testing laboratory is an internationally recognized, third-party, independent facility in Hyderabad, India, that tests High Temperature Low Sag (HTLS) conductors. With a comprehensive set of advanced test machines, we offer a wide range of testing services including, ultimate tensile strength, ambient and high temperature stress-strain tests, and coefficient of linear expansion tests.

Why Us?
Independent & Impartial

Testing of HTLS conductors in accordance to industry standards. We are impartial with no affiliation to either the manufacturers or the end users of the equipment being tested.

Internationally Renowned Experts

With extensive experience and a deep domain of knowledge, we support testing and provide advice based on the results to help you make informed decisions about your assets.

Project Cost & Time Savings

Our lab is easily accessible from the city of Hyderabad and is a 1.5-hour drive from Rajiv Gandhi International Airport saving both time and resources for customers with fast turn-around time.

Trusted Worldwide by Utilities

We type test to multiple global standards including PGCIL, IS/BIS/CEA, IEEE, IEC, BS EN, and ASTM standards as well as utility specific requirements. Our certification is recognized and accepted worldwide.

Overhead Conductor Testing Experience

Having decades of experience, we have become a trusted partner for testing the latest composite wire technologies. We provide accurate measurements and analysis to help you understand the health and life expectancy of conductors.

Best-in-Class Quality Management Systems

Global standards and multilayered Quality Management Systems ensure rigorous and efficient application of sound testing practices. Our integrity and reliability have been built over years of experience in meeting your needs.
Technical Abilities
Future Ready
We are capable of testing conductors up to 500 kN ultimate tensile strength and 5000 A rated currents. High temperature and composite core breaking load tests at 100,000 lbs. capacity can also be performed. Modern amenities and state-of-the-art instruments enable us to offer testing services in accordance with global standards.
Horizontal Test Machine
The hydraulic test machine has a 100,000 lb. capacity, at a 15 m sample length, with self-supporting construction. Tests performed by our horizontal test machine includes ambient and high temperature stress-strain/breaking load tests, coefficient of linear expansion tests, and torsional ductility tests.

Conductor Dynamics Spans
Sheave test spans are used to evaluate installation with stresses using simulation at 25,000 lbf. and a 35 m sample length. The aeolian vibration test span monitors the impact that wind-induced vibration cycles have on conductors.

Vertical Test Machine
The vertical test machine has a 100,000 lb. capacity, at a 3 m sample length, with fully contained equipment. The testing offered with the vertical test machine includes breaking load tests for composite cores, as well as compression and crush tests.

Thermo-Mechanical Test Bay
Temperature cycle and endurance tests can be executed at a 30,000 lb. capacity, at a 10 m sample length, with self-supporting construction.

Our Proven Experience
Quality Assurance & Technical Standards
ASTM Standards

Technical standards by the American Society for Testing and Materials

BS EN Standards

British and European Standard Specifications

IEC Standards

International standards for all electrical, electronic and related technologies

IEEE Standards

Standards developed and maintained by Institute of Electrical and Electronics Engineers

IS / BIS / CEA Standards

International Standards / The Bureau of Indian Standards / Central Electricity Authority Standards

ISO 9001:2015 (2015)

Quality management systems

ISO/IEC 17025 (2017)

General requirements for the competence of testing and calibration laboratories

PGCIL Specifications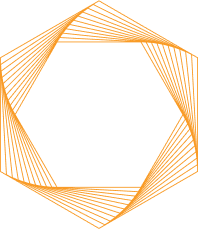 Let's Work Together
Whether it's about our world-renowned team, our laboratories, or our lifecycle management solutions, we're happy to answer any questions you might have.