Overview

Fluid-filled cables (FFCs) are cables that are insulated with tightly wound paper impregnated with a low-viscosity insulation fluid. This fluid provides void suppression and enhanced thermal conductivity from the conductor core to the sheath. In its absence, partial discharges and overheating can produce accelerated degradation and eventual failure of the insulation layer. To ensure complete impregnation of the paper, FFCs are typically held at a pressure between 3-5 bar. Installed before the development of effective polymer insulation, they are present in many global utility networks and form part of their legacy cables asset. In some cases, the age of the asset substantially exceeds its intended lifespan.

If the sheath is damaged, fluid can leak and cause environmental damage creating the potential for fines and/or expensive unplanned maintenance. This problem is already significant, with an estimated loss of 300,000L per annum from the UK network.

Anagen™, is a self-healing dielectric fluid that replaces cable insulation oils. Under normal operation, it delivers the same function as a normal dielectric fluid, but if a breach occurs, it will gel on contact with oxygen, so that the leak is slowed or stopped.

Why Us?
Direct Replacement

Under normal operation, Anagen™ delivers the same function as a normal dielectric fluid. If a breach occurs it will gel, on contact with oxygen, creating a barrier to the leak while retaining the dielectric properties of the fluid.

Fully Supported

We support Anagen™ with a complete service that includes gathering information to ensure that it is the right product for you, assisting in deployment, and post-deployment leak monitoring to confirm that it is working.

Reduced Costs

Operational costs are reduced by curtailing the loss of oil, avoiding expensive leak tracking, repairs and cleanup, and minimizing the potential for regulatory action or fines.

ESG Compliant

By reducing the risk of environmental harm, Anagen™ helps companies achieve their environmental, social, and governance (ESG) sustainability objectives.

No Change to Operations

There is no need to change your existing operations as Anagen™ is a direct replacement for the existing dielectric fluid.

Extends life and Defers Investment

With no leaks, asset life can be extended, deferring the need for the replacement of the cables.
Technical Abilities
Anagen™
Anagen™ is a self-healing dielectric fluid that can replace standard oils present in fluid-filled cables. It operates as a dielectric fluid but has an autonomous self-healing function when it encounters oxygen at the site of a leak. It will "heal" the leak at these points, creating a solid barrier outside of the cable, that stops further leakage of oil into the surrounding environment.
For Anagen™ deployment projects we will:

Work with you to understand the specifics of your needs and your cable portfolio
Gather information on cable oil in service, geographic location and surrounding environment, leak types and volumes of oil being lost to ensure that Anagen™ is the right solution for you
Optimize the Anagen™ formulation to ensure it is active and performance is maximized
Carry out small-scale rig trials that mimic deployment scenarios and give confidence that Anagen™ will work in your environment.
Take an active role, with our deployment partners, in large circuit deployment of Anagen™
Undertake post-deployment observation to track performance and monitor leak rates days and months after the introduction
Our Proven Experience
Quality Assurance & Technical Standards
ISO 9001:2015 (2015)

Quality management systems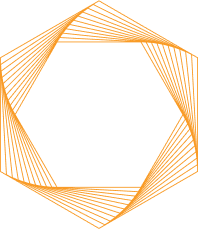 Let's Work Together
Whether it's about our world-renowned team, our laboratories, or our lifecycle management solutions, we're happy to answer any questions you might have.