Overview




Within a typical engineering project, there is a team of engineers and professional experts seeking out the optimal design or solution to a project's challenges. This core team provides the specialized support needed to guide, calculate, design, and fabricate any project to completion.
We offer complete nuclear engineering and design support packages, such as option studies, calculations, modeling, and fabrication, to help progress your project forwards and increase confidence that it has the right outcome.
With the support of our laboratories and research capabilities, we can verify in-house any assumptions that are made to remove or mitigate design risks, acting as a second set of eyes for work that you may have already carried-out.
Our diverse team of engineers and professional experts offers a full range of engineering disciplines, including nuclear safety and licensing, human factors, cybersecurity, stress analysis, procurement engineering, and many more.
Why Us?
Answers for Your Every Question

Our objective is the success of your project and we will work with you in whatever way you need to help you achieve that outcome. Ask to us to join your team and we will. Ask for an independent option study or opinion and you will get it. Give us the data and we will do the calculations you need for you. Just ask and we will find the best way to help.

Reliability and Credibility

We recruit and retain the best people in each discipline and provide opportunity for them to remain current and practiced. The result is that they are always able to apply state-of-the-art knowledge. Our leadership in many of the fields is acknowledged by the fact that our people are often involved in setting the standards.

Comprehensive Engineering Capabilities

Our experienced staff of professionals cover all engineering disciplines including mechanical, electrical, I&C, civil, structural, programs, architecture, risk, fire protection, seismic, environmental qualification, project management, and regulatory/operations support services.

Industry Leading Expertise

With over 1,000 scientists and engineers all working within the power generation and closely associated industries, you can rely on us to have the specialist you need to support the work you are doing.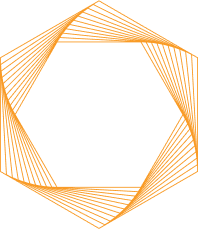 Let's Work Together
Whether it's about our world-renowned team, our laboratories, or our lifecycle management solutions, we're happy to answer any questions you might have.