Overview
Our distribution team is comprised of industry experts who have extensive utility experience. We have a strong customer focus that ensures your objectives are fully met. Our power system experts support studies and assessments for interconnection projects, renewable energy, and conventional distribution plants. We study all aspects of power systems for existing systems and transmission development and upgrade projects, from large to small. We also offer a comprehensive range of relay testing and commissioning services to ensure your assets have been properly installed and are performing to the required operational standards.
Our service offerings are flexible and can be tailored to meet specific client objectives. Our typical studies cover:
Voltage Increase
Voltage Fluctuation
Reverse Power Flow
Voltage Regulation
Reactive Power
Power Factor Modification
Voltage and Current Imbalance
Equipment Loading Increase
Short Circuit Analysis
Losses Increase
Overcurrent/Overvoltage Protection
Power Quality Issues​
Why Us?
Global Customer Base

A world leader in power system studies we have performed work for utilities and companies around the globe. We support you with your new infrastructure, we troubleshoot critical mining and production facilities and we do much more.

Guiding International Standards

The extensive knowledge that we have gained as a leading-edge company is not just applied to our customers but is shared within the industry as we sit on several IEC standards committees to help guide the industry forward.

Helping with Distributed Generation

We have helped in the development of impact studies for distributed energy resource interconnection. Our technical report includes a project feasibility outline, technical specifications, and an assessment of the impact on the grid.

Protection and Control System Verification

Our protection and control system verification laboratory is designed to help you meet a new set of global standards for IEC 61850 and, achieve significant savings with in-house integration and a "plug and work" approach.
Technical Abilities
Distributed Generation Connection Impact Assessments
A Connection Impact Assessment is a detailed assessment of a project's impact on the grid. It is especially important in the deployment of the distributed energy resources (DERs) that are bringing unique benefits that central-station power plants and long-distance transmission and distribution alone did not achieve.

Our experts have worked with the early adopters of grid integration who have been interconnecting hundreds of Distributed Generation (DG) plants.
We have helped pioneer the development of impact studies for DER interconnection. Our technical report includes an outline of the project's feasibility, the technical specifications needed for the project, and an assessment of the impacts the project would have on the distribution grid.
Power System Transient Study
Power system transients caused by utility switching operations or lightning strikes to electric facilities have significant potential to damage equipment or disrupt operation. We provide transient stability studies and analysis of the response of a system to disturbances such as the loss of generation, line-switching operations, faults, and sudden load changes in the first few seconds after a disturbance.
The electrical power system is highly nonlinear and dynamic by its nature. The state of the system is changing continuously due to load demand response, circuit breaker operation, fault, and atmospheric disturbances. In such events, the system is forced to transition to a new state. During this transition, the electrical equipment will be exposed to fundamentally different voltages and frequencies, resulting in higher stress on the equipment. This added stress may lead to equipment failure and poses an increased risk to system reliability.
Electromagnetic Transient (EMT) Studies can provide great insight into expected power system overvoltages and overcurrents resulting from lightning strikes, switching operations, and fault conditions. EMT is a computer-based analysis and simulation tool used to determine voltage, current, frequency, and torque during the transient state of a power system.

Electromagnetic Transient Studies
Knowing the vulnerabilities of your system is critical to understanding its ability to return to normal or stable conditions after a disturbance and can help ensure stable, safe, and reliable power distribution.
Our EMT studies are supported by a state-of-the-art Real Time Digital Simulator (RTDS) and the results of tests undertaken in our specialized high-voltage laboratory. In full compliance with IEC and IEEE standards, we can perform the following studies:
Comprehensive Insulation Coordination
Temporary and Switching over Voltage
Transient Recovery Voltage Study (TRV)
Power System Resonance
Sub Synchronous Resonance (SSR)
Harmonic
Capacitor Bank Switching

Substation Automation Lab and IEC 61850
No matter how well designed an electrical power system may be, faults can occur and this can lead to severe damage in installations or equipment. Defining an adequate protection system is an indispensable and integral part of power system design.
We assist you by defining data exchanged between devices in the substation, between the protection devices and the circuit breakers, and also between other closed-loop automated functions.
Our protection and control system verification laboratory is designed to help you meet a new set of global standards for IEC 61850 and, achieve significant savings with in-house integration and a "plug and work" approach. It also provides a comprehensive functional testing service for protection and control systems that is compliant with both IEC 61850, and legacy protocols.
We have a full suite of capabilities including,
Advanced Facility
Real Time Digital Simulator with Full Station and Process Bus Simulation
State-of-the-art Omicron CMC356 Test Set with Full Net-1 Option Capability
Test suite for GOOSE, and Sample Value Message Generation
Background Traffic Simulation
Protocol Analysis
Environmental Testing
Site Commissioning
Ensuring IEC 61850 Standards Are Met
With expertise based on decades of field experience in protection and control systems, we are uniquely qualified to service your interoperability testing needs as you move to IEC 61850 based substation automation systems.

System Integration Testing
Testing and verifying the correctness of device configuration, project engineering, and interoperability of devices from different manufacturers
Functionality Testing

Single device protection setting, timing, zone reach
Multiple devices protection scheme
Single/multiple devices, local/remote control schemes and interlocking
Real-Time Digital Simulator Services
We have the advanced expertise and facilities that enable us to provide testing and consulting services using a Real-Time Digital Simulator (RTDS), a digital twin system that models the power system. Our RTDS application and facility are optimized for power system simulations and have the scalability and flexibility to test new innovations and future devices.
Using RTDS, we can offer:
Protection System Testing
Power Electronic Hardware In Loop (HIL) Testing for Control Systems
Power HIL for DER Inverter, Solar, and Wind
Microgrid and Renewable Energy
Wide Area and PMU Application
HVDC & FACTs
Digital Substation Automation Testing (IEC 61850)
Assessment of Abnormal Power System Operation
Problem Investigation
Evaluate Equipment Suitability for Specific Applications
Establish Optimal Settings and/or Component Configurations
NERC Compliance Consulting Services
NERC reliability standards require careful monitoring to effectively manage system risk and mitigate corporate exposure. The standards have come into force over several years and have changed over time. NERC standards now cover several areas including Protection Relay and Control (PRC), Critical Infrastructure Protection (CIP), and System Modeling (MOD).
We are at the forefront when supporting you with your NERC compliance requirements. We provide a full spectrum of NERC Compliance Services and are experienced in assisting load-serving systems, transmission operators, transmission owners, balancing authorities, and generation owners and operators.

Our Proven Experience
Quality Assurance & Technical Standards
Hydro One TIR

Hydro One Technical Interconnection Requirements for Distributed Generation

IEC 61850

Communication Networks And Systems For Power Utility Automation

ISO 9001

Quality Management System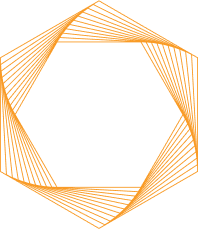 Let's Work Together
Whether it's about our world-renowned team, our laboratories, or our lifecycle management solutions, we're happy to answer any questions you might have.