Overview
Materials research is critical to aging management in the nuclear industry. Understanding how components and systems age, how aging can be slowed, and how repairs can be implemented, provides the ability to safely extend the life of power plants while minimizing costs.
Our labs can be used to identify causes of aging, simulate decades of aging in materials, and perform research to predict the impact of future degradation in the components operating conditions. This enables the optimization of the usable life of components.
We also perform the qualification of new materials to aid in repairs and define the conditions in which repair materials can be used. This expertise provides invaluable support to our clients when it comes to managing their plants.
This wide array of both conventional and radioactive laboratories utilizes materials experts from across the industry and centralizes knowledge, helping to solidify us as the prime material R&D supplier to the Canadian nuclear industry. We consistently manage and execute critical long-term and urgent emergent material R&D that keeps plants running now and into the future.
Why Us?
Centralized Hub of Expertise

By coordinating initiatives and encouraging cross-pollination we act as a centralized hub of expertise, from R&D to implementation and licensing support.

Responsive and Flexible

With all the expertise and valuable testing capabilities in-house, we can quickly organize the materials team you need and resolve whatever challenge that you have.

All-Encompassing Labs and Equipment

Having supported the nuclear industry for decades with R&D, we have maintained state-of-the-art facilities and equipment to meet your needs.

Industry Leading Experts and Researchers

Our labs are staffed with highly experienced researchers and industry leading experts who can provide the timely accurate results that you can rely on.
Our Proven Experience
Projects

Public Transit Electrical Equipment Asset Condition Assessment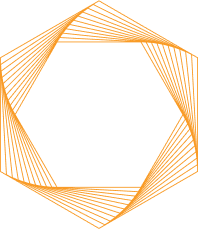 Let's Work Together
Whether it's about our world-renowned team, our laboratories, or our lifecycle management solutions, we're happy to answer any questions you might have.