Overview

Liquid, solid, and gaseous radioactive waste materials can arise from a variety of operations including those at nuclear reactors and other nuclear facilities, uranium mining and processing operations, and as a result of medical isotope production and use. It can vary in hazard from low-activity byproducts to highly active used fuel and mixed waste (both chemically hazardous and radioactive). Our comprehensive radioactive waste management capability includes:
Waste Characterization
Waste Processing
Volume Reduction
Separation
Conditioning and Packaging to Permit Safe Handling and Transportation
Interim Storage
Final Disposal
Innovative processes for safe, cost-effective management, of challenging radioactive and mixed wastes
These services are interwoven into our diverse array of other nuclear capabilities, allowing us to do everything from properly assigning disposal routes to using our shielding capability to support container design for used fuel repositories. Our innovative processes can be relied upon for safe and cost-effective management of all radioactive and mixed wastes.

Why Us?
Depth and Breadth

Subject matter experts from a wide range of disciplines, including design & engineering, safety & licensing, equipment development & maintenance and chemistry & assaying, are brought together to understand the problem and develop the best solution.

Management of Decommissioning Wastes

The diverse skill set of our experts allows us to confidently identify key decommissioning waste streams, as well as develop ways to minimize waste volumes and disposal costs while avoiding environmental harm.

Licensed Laboratories and Facilities

We offer a complete set of radioactive waste management services using our CNSC licensed facilities to accurately analyze waste forms, as well as develop and prove customized waste management processes.

Using Experience to Select the Best Approach

Quite often there may be many different options for safely and cost-effectively dealing with a waste-to-waste stream. We use our experience of the many different approaches to identify the best possible approach.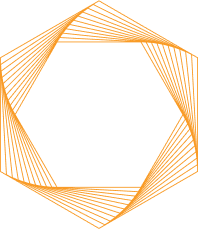 Let's Work Together
Whether it's about our world-renowned team, our laboratories, or our lifecycle management solutions, we're happy to answer any questions you might have.