Overview

Connectors and other overhead line components operate at high temperatures to meet the ever-increasing load growth of existing and future electrical systems. This elevated temperature can accelerate the aging process of these components, making the issue of lifetime performance a critical concern. It is critical to ensure these components are operating reliably to avoid downed lines and extensive disruption of power to customers.

Our connector labs perform a wide range of tests on high temperature conductors including qualification and performance tests for the thermal, mechanical, environmental, and electrical performance of:
Transmission and distribution connectors
Transmission line hardware and fittings
Electric power connections for substations
Ground grid connectors
High temperature connectors and accessories
Why Us?
Health Assessments

One of our many connector health assessments, undertaken by our experienced subject matter experts, will inform your maintenance schedules, ensuring work is done when it is needed.

Validation of Design Criteria

By validating the design criteria and variables, we ensure connectors will last for the design life of the overhead lines and that production parameters and variables match the design criteria.

Independent Insights

Industry standards and manufacturer's specifications are used to conduct qualification and performance tests enabling us to provide independent, objective data and insights.

Field Commissioning of Connector Installations

We ensure that when connectors are installed in the field they comply with the QA/QC parameters of connectors tested in the lab during the qualification of the design (type test).

New Product Qualification

Our state-of-the-art lab can simulate excessive and/or unique stresses for new product development and qualification.

Help Prevent Future Problems

Expert forensic analysis can determine potential failure modes & bring to light root causes in order to avoid any unexpected failures.
Technical Abilities
Connector Tests & Assessments
Our connector labs perform a wide range of tests on high temperature conductors.
Heat cycling tests evaluate the electrical and thermal performance of connectors utilizing accelerated thermal aging.
Tests can be done under mechanical tension as well as those indicated in IEC 61284 or ANSI C119.7.

We perform heating tests to evaluate the electrical performance of the substation connectors by evaluating the thermal profile of connectors.

Maximum load and sustained load tests evaluate the mechanical capacity of your connectors when subjected to heavy ice and/or wind loading, or other steady or cyclic loads.

Torque strength of the bolted connectors and hardware to evaluate relaxation during test or in service.

Testing of corrosive environments on transmission and distribution systems and underground connectors.

Evaluate the effects of temperature changes on underground connectors.

Test the performance of clamps and other hardware when subjected to aeolian vibration.

We can help identify the performance of existing connectors in the line to identify key parameters for inspection of faulty connectors and assist utilities in identifying potential problems to help them increase the reliability of the line.

Understand the causal factors and identify the root cause of the failure to take the necessary steps needed to increase the reliability of the line.
Evaluate the ability of new or aged connectors to withstand typical fault currents levels in the line. This is especially important for preformed, bolted, or automatic connectors.

When using splices in stringing operations the effects of passing the splice through the stringing blocks can impact the mechanical integrity of the connector/conductor assembly. We offer sheave testing services to factor this added stress into understanding the integrity of your components and impacts of component installation. Testing guidelines and standards have been addressed in the CSA C57-2016 (Annex E) where the main parameters are the rollover angle, mechanical tension and the number of passes.
We have the capacity to customize the parameters to meet the needs of the utilities and manufacturers to ensure that when splices are used in the stringing operations, they will not compromise the quality and reliability of the line.

Used in typical tests for condition assessment.
Used to evaluate the installation of connectors.

Thermal imaging helps identify the performance of connectors (hot spots) under the operating conditions of transmission lines.

Our Proven Experience
Quality Assurance & Technical Standards
ANSI C119.0 (2015)

Testing Methods And Equipment Common To The ANSI C119 Family Of Standards

ANSI C119.4 (2016)

American National Standard for Electric Connectors—Connectors for Use Between Aluminum-to-Aluminum and Aluminum-to-Copper Conductors Designed for Normal Operation at or Below 93°C and Copper-to-Copper

CSA C57-2016 (2016)

Electric Power Connectors For Use In Overhead Line Conductors

IEC 61238-1-3:2018 (2018)

Compression and mechanical connectors for power cables - Part 1-3: Test methods and requirements for compression and mechanical connectors for power cables for rated voltages above 1 kV (Um = 1,2 kV) up to 30 kV (Um = 36 kV) tested on non-insulated conductors

IEC 61284 (1997)

Overhead Lines - Requirements and Tests for Fittings

IEEE 837 (2014)

IEEE Standard for Qualifying Permanent Connections Used in Substation Grounding

ISO 9001

Quality Management System

ISO 17025 (2017)

Testing & Calibration Laboratories

Utility Specification

Custom test to meet specifications of utilities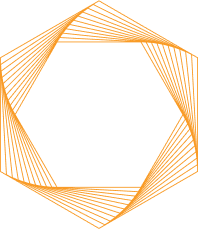 Let's Work Together
Whether it's about our world-renowned team, our laboratories, or our lifecycle management solutions, we're happy to answer any questions you might have.