Overview

Phase conductors have always been the backbone of any overhead transmission or distribution network. Notable growth in up-rating and re-conductoring to satisfy the growing demand for transmission capacity is a worldwide challenge. High Temperature Low Sag (HTLS) conductors are a solution which can be employed to carry higher power when compared to conventional conductors.
High temperature low sag (HTLS) conductors withstand higher continuous operating temperatures (>150°C), with improved sag performance, by utilizing new and exotic materials.
For over three decades, we have been uniquely positioned to provide one-stop-shop testing services for HTLS and hardware through rigorous evaluation of their unique operational stresses.
Why Us?
Protecting Your Investment

Subjecting your conductor to various mechanical, electrical, or environmental stresses in a safe testing facility will allow you to confirm that your design is robust and that it will enable you stay connected for the design life of the line and network.

Informed Decisions About Asset Life

As infrastructure ages, testing samples harvested from the field will provide accurate information about the condition of your assets so you can make informed decisions on how best to maintain them and extend their useful life.

Establishing the Right Design

Testing provides real data to verify the conductor characteristics required for line design and can be used to validate new designs.

Transport, Installation, and Operation Tests

We can undertake rigorous tests that simulate the transportation, installation, and in-service conditions of all your equipment and hardware.

Helping You Decide

By carrying out comparison tests on different designs, you can obtain the information needed to select the most suitable and reliable design for your particular application.

Predicting Asset Lifecycle Performance

Our custom-designed tests will establish the way installation or operating conditions may affect the long-term performance of your conductors and hardware system.
Technical Abilities
Testing During Design and Production Phase
We offer independent, third-party type tests to verify performance and assurance of the quality of products for new conductor designs. Involving us in the testing of conductors to ensure they will meet the rigorous standards will mean you can be confident they will perform as designed and provide strong connectivity.
You can trust our testing and analysis to protect your investments and avoid future maintenance challenges or early asset replacement costs.
Reliable Operation through Maintenance and Asset Management
Maintaining reliability while extending the useful life of conductors, preventing failures, and ensuring employee and public safety, are all supported by research and by robust asset management plans.
With aging infrastructure, there is an increased probability of critical failures of key components. This can be avoided by comprehensive inspection, assessment, and maintenance planning.
We have decades of experience when it comes to conducting health assessments to evaluate the condition of conductors and shield wires. By simulating stresses, our analysis can provide predictive estimates on the remaining life of a conductor. This testing information can help determine failure modes and root causes and help to maintain high reliability of your transmission system and reduce unexpected failure occurrence.
Proven Expertise
We are internationally recognized with a reputation for technical excellence in engineering and a long-established track record for connector and conductor testing services to the electric utility industry. Trust us to handle a wide range of conductor tests and connector tests, from new product and aged component testing to custom projects and special studies—all from a single location.
Installation Phase Impact Simulation
With our services we can safely simulate your unique project installation conditions before the heavy lifting begins. We test for severe sheave pulling angle, high tension and compression, and extreme bending stresses and we validate new installation practices and tools being used to upgrade your overhead line.
Operation Phase Impact Simulation
For operational transmission lines understanding the standards and condition of the conductors will ensure the reliability and security of your power transmission supply. We can simulate excessive or unique stresses, vibration impacts or ice loading conditions, and simulate thermal and mechanical stress to accelerate aging on components.

Stress-Strain and Creep Tests
One important factor in the design of overhead transmission lines is the calculation of the sag and tension of the conductor. This calculation includes the measurement of the conductor creep and its stress-strain characteristics.
Measure Basic Conductor Characteristics
Develop Data Required for Line Design
Test at Elevated Temperatures (up to 350°C/4000A)
Sheave Tests
Simulate Installation Conditions (tension, angles, work-methods)
Verify Mechanical Integrity Under Repeated Bending Stresses
Undertake Single, Tandem or Triple Sheave Testing
Thermal Mechanical Cycling Tests
Simulate Simultaneous in-service Stresses Through Tension and Thermal Cycling
Monitor Temperature and Electrical Stability of Conductor/connector Systems
Evaluate Loss of Strength or Other Material Property Degradation
Aeolian Vibration and Galloping Tests
Simulate Fatigue Cycles Caused by Different Vibration Modes
Quickly Simulate Decades of Vibration
Test Hardware and Conductor as a System
Sag-Tension and Ampacity Tests
Verify Conductor Sag/Ampacity/Temperature Relationship
Perform Side-by-side Comparisons of Conductors for Re-conductoring
Verify Software Modeling through Actual Physical Measurements
Our Proven Experience
Quality Assurance & Technical Standards
ASTM Standards

G31, G36, G112, G28, G48, G85

BS EN Standards

British and European Standard Specifications

CIGRE Test Protocol

Test Procedure for Power System Expertise

IEEE Standards

Standards developed and maintained by Institute of Electrical and Electronics Engineers

ISO Standards

Quality Standards Certified by The International Organization for Standardization

PGCIL Specifications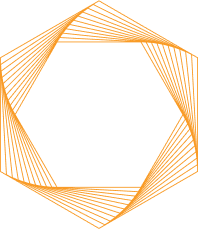 Let's Work Together
Whether it's about our world-renowned team, our laboratories, or our lifecycle management solutions, we're happy to answer any questions you might have.