Overview

Steam generators are the heat exchangers that convert the heat in the Primary Heat transport (PHT) System into the steam that drives the turbines. They typically include thousands of tubes and operate in challenging conditions of heat and stress. Their efficiency is dependent on the maintenance of the integrity of the boundary between the hotter and colder sides of the heat exchanger and the cleanliness of the heat transfer surfaces.
The main components where leakage can occur are the tubes themselves, the divider plate that separates the hot inlet PHT water and the cooled outlet water, and the tube sheet that holds the tubes and separates the PHT water from the secondary water.
Limited access points, the small bore, and the tight spacing of the tubes and radiation fields all make inspection challenging and call for custom-designed tools.
Our steam generator inspection services are based around the use of the tools we have developed that enable the fast, cost-effective inspection of the tubes and the detection of leaks. The tools include:
Tiny Rotating Ultrasonic Tube Inspection Equipment (TRUSTIE™)
Acoustic Leak Inspection System (ALIS)
Dew Point Leak Detection (DPLD) tool
Our steam generator services are part of our comprehensive range of outage services that also include fuel channel and feeder inspections, fuel integrity monitoring, and other bespoke inspections and maintenance activities.
Why Us?
Familiarity with Tool Set

We are well acquainted with our own tools having designed and built them, serviced them, and deployed them on multiple occasions. This familiarity allows us to work quickly, safely, and efficiently to produce results in which you and your regulator can be confident.

Safety First

Safety is a core value for us. Our work is planned with safety in mind using all our specialists including those in radiation protection, conventional safety, and human performance. You can be sure we will work with you to achieve event-free outcomes.

Outage Based Approach

A NASCAR style front-of-house (Service Center) and Pit-Crew approach to outages allows our front-of-house team to handle the customer interface, organization, and documentation while the pit crew focus on the equipment they service and maintain.

Rapid Response Capability

Permanently employed staff in the Power Workers Union and Society of Energy Professionals enable us to mobilize quickly to deal with emergent issues. We identify the problem and establish and implement solutions, all in one smooth exercise.
Technical Abilities
Tube Inspections
Steam generator tube inspections are carried-out using our tiny rotating ultrasonic tube inspection equipment (TRUSTIE™). It is a high-resolution tool for the ultrasonic inspection of thin-walled, small-diameter tubing such as that found in CANDU steam generators and heat exchangers. Our qualified technicians can provide TRUSTIE™ steam generator inspection campaigns including setup of the equipment and performing inspections. In addition, they are qualified to perform steam generator plugging and pulling to support steam generation inspection campaigns. This service allows for the continued operation of the steam generator where the tube cannot remain in service following Eddy Current and TRUSTIE™ inspections.


Divider Plate Leak Detection
Leak detection at the divider plate is undertaken using our Acoustic Leak Inspections System (ALIS). Sound in an airborne medium can propagate through very small apertures, and can therefore 'leak' through cracks, following the random shape and direction of the crack. Our qualified technicians deploy the equipment for steam generator inspections or will train your team to perform the inspection if you prefer.
Rapid Identification of Leaks in Tubes
The Dew Point Leak Detection (DPLD) tool is used to quickly identify leaks in steam generator tubes that may be missed in a visual inspection. After shutdown, visual leak detection can detect leaks above 1 kg/hr but may miss problematic leaks such as those that close up when the temperature and pressure of the steam generator are reduced during maintenance outages. On restart, these leakage paths may reopen and cause a forced outage of the plant. Qualified technicians provide outage support to deploy the DPLD tool to locate these leaks.
Our Proven Experience
Quality Assurance & Technical Standards
CAN/CGSB-48.9712 (2019)

NRCan National Non-Destructive Certifcation Body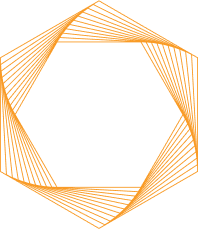 Let's Work Together
Whether it's about our world-renowned team, our laboratories, or our lifecycle management solutions, we're happy to answer any questions you might have.