Overview

Radioactive material that is above exemption level quantities must be handled in specialized facilities that have been licensed by the nuclear regulator.

We have four large regulator-licensed facilities; two are located in the greater Toronto area, and two are situated in Bruce County near the Bruce Power Nuclear Facility and OPG's Western Waste Management Facility. In addition to the license to operate we have a waste nuclear substance licence that allows us to possess, transfer, use, process, store, manage, import, export, and dispose of nuclear substances.
Our team of nuclear experts has successfully supported a wide variety of global clients with:
Waste characterization & processing
Waste management
Laundering of nuclear personal protective equipment (PPE) and repair
Equipment disassembly, decontamination, and maintenance
Refurbishment of tools and large equipment/components
Metallurgical analysis
Forensic investigation of irradiated and radioactive materials
Component segmentation
Radiochemical characterization
With decades of experience supporting a variety of nuclear operators, our team is well-equipped to support you.
Why Us?
Multiple Licensed and Accredited Facilities

Collectively, we have four facilities that are licensed by the Canadian Nuclear Safety Commission (CNSC) to handle radioactive materials. They are all accredited to ISO 17025, ISO 14001 and ISO 9001 by the Standards Council of Canada (SCC)

Team of Experts

Our team has decades of experience supporting a variety of nuclear facilities with radiochemistry, irradiated material forensic investigations, refurbishment, repair, decontamination and maintenance of active plant equipment and components.

Large Equipment Capabilities

Our Ontario Nuclear Services facility in Tiverton, Ontario will accommodate large scale contaminated equipment and components.

Flexibility and Efficiency

We have flexible facilities designed to solve a wide range of problems and custom designed facilities for the efficient conduct of a specific task.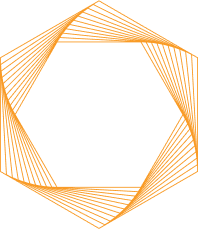 Let's Work Together
Whether it's about our world-renowned team, our laboratories, or our lifecycle management solutions, we're happy to answer any questions you might have.