Overview

In almost everything we do, there are interactions between people and technology. While traditional engineering addresses technology and interactions between system elements, human factors engineering addresses human-technology interactions and human-human interactions that can affect the production and safety outcomes of work activities.
The attributes of technology, people, and organizations that influence human performance in these interactions are collectively known as Human and Organizational Factors. Some examples are organizational and management structures, policies and programs, allocation of functions to humans or machines, the design of user interfaces, staffing provisions, job-design features, work schedules, design of procedures, training, and the physical work environment.
The processes an organization uses to manage these factors are critically important to the achievement of production and safety goals. In safety-critical industries, human factors play a very important role in ensuring safe operation and regulators closely scrutinize how these issues have been dealt with.
Our human factors specialists provide organizations with customized solutions for managing human factors including management system design and assessment. We also directly support facility, system, and tool design with Human Factors Engineering consulting services.
Why Us?
Certified Human Factors Professionals

Our team includes certified professionals with backgrounds in physical ergonomics, cognitive engineering, and macroergonomics, enabling us to address all aspects of human and organizational factors.

The Skills You Need

With experience that includes design support for reactors, licensing support to nuclear facilities, minimum staff evaluations, program design, and incident investigation, you can be sure we have the skills you need.

Internationally Recognized

We are continuously engaged in developing national and international regulations and standards, with recent contributions including EPRI 3002004310 and CSA N290.12

Improves Safety, Productivity and More

The applied use of our human factors experience will lead to valuable improvements to safety, quality, productivity, and customer satisfaction.
Technical Abilities
Extensive Experience
We have been providing human factors expert services since 2005 and our experience includes:
Knowledge and experience with the Canadian and United States regulatory frameworks specific to human factor Requirements, including application of REGDOC 2.2.1, REGDOC 2.5.1, CSA N290.12, NUREG-0711, NUREG-0700
Evaluating plant designs against Canadian and United States Requirements, including NUREG-0800, Chapter 18 'Human Factors Engineering'
Assessing and scoping the Level of human factor involvement required for a design modification
Preparing and Executing Human Factor Engineering Program Plans (HFEPPs)
Identifying suitable industry standards and guidelines for a particular project
Conducting Operational Experience Reviews (OERs)
Performing Human Engineering Analysis based on the technical elements identified in the Human Factor Engineering Program Plan

Comprehensive Services
Our service package includes:
Performing Human Factors planning, analysis, and evaluation as design support for nuclear applications
Reviewing design documents for human factors considerations
Designing Human Factors programs for organizations
Performing Human Factors oversight on behalf of organizations operating nuclear facilities
Providing Human Factors expertise to Design Reviews and Constructability, Operability, Maintainability, and Safety (COMS) reviews
Addressing licensing and regulatory issues
Preparing Human Factors Verification and Validation (V&V) Plans and executing V&V activities
Preparing Human Factors Engineering Summary Reports (HFESRs) to document the consideration of human factors in the design
Supporting interfaces with regulatory bodies
Leading and supporting incident investigations and causal analysis

Our Proven Experience
Quality Assurance & Technical Standards
CSA N290.12-14 (2014)

Human Factors in Design for Nuclear Power Plants

IEC 61839 (2000)

Nuclear Power Plants - Design of Control Rooms - Functional Analysis and Assignment

NUREG-0700 (2020)

Human-System Interface Design Review Guidelines

NUREG-0711 (2012)

Human Factors Engineering Program Review Model

REGDOC 2.2.1 (2019)

Human Factors

REGDOC 2.2.5

Minimum Staff Complement

REGDOC 2.5.1 (2019)

General Design Considerations, Human Factors

REGDOC 2.5.2 (2014)

Design of Reactor Facilities
As a past client, and now as a colleague, I can attest that the Kinectrics Human and Organizational Factors Team is an integral contributor within the Electrical & Instrumentation and Control Engineering Department. This team of specialists perform a full range of Human Factors analyses to derive the operator and maintainer requirements that are key to meeting system function and performance requirements. They plan and perform evaluations that are critical to ensuring the human performance requirements of the system can be met.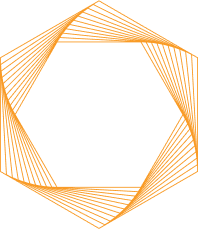 Let's Work Together
Whether it's about our world-renowned team, our laboratories, or our lifecycle management solutions, we're happy to answer any questions you might have.