Learning Center
Welcome to our Learning Center, where you can access our energy interactive, and the training courses led by our staff of experts.
Global

Canada

United States

Germany

Romania

United Kingdom

India

Korea

International
Solutions
All Solutions

Energy & Infrastructure

Nuclear Energy

Renewable Energy

Transmission Support

Distribution Support

Enabling Technology

Regulatory Compliance

Fusion

Electricity Lifecycle

New Build

Operations & Outage Services

Asset Management & Maintenance

Modifications & Improvements

Decommissioning & Waste Management

Components & Systems

Electrical Components

Nuclear Components

Pressure Systems

Rotating Equipment
Capabilities
All Capabilities

Facilities

Transmission & Distribution Testing Facilities

Overhead Conductor & Accessories Testing

Connector Labs

Fiber Optic Testing & Hardware Services

GridSim Smart Grid Solutions

High Current Testing

High Temperature Low Sag Conductor Testing

High Voltage Testing Services

Protection & Control Verification

Mechanical Testing Lab Services

Rotating Machines Testing & Inspection Services

Substation Testing & Commissioning

PPE Testing & Laundering Facilities

ArcWear PPE Testing

Electrical Safety PPE Testing

Mask & Surgical Gown Testing

Radioactive Laundry

Nuclear Equipment Development Facilities

Mock-Ups & Training Facility

Nuclear Component Testing Facilities

Nuclear Licensed Facilities

Ontario Nuclear Services

Radioactive Laboratory

Decontamination & Refurbishment

Materials Laboratories

Services

T&D Field Inspection Services & Testing

Arc Hazard Assessment

Arc Testing

Bucket Truck & Live Line Tool Testing

Commissioning Engineering

Distribution Engineering & Consulting

Ground Grid Testing Solutions

Overhead Line Inspection

Power System Studies

Stations & Underground Cables

Tower Vibration Monitoring

Transformers

Transmission Cable Field Testing

PPE Testing & Servicing

Synthetic Blood for PPE Testing

Nuclear Engineering & Design

SMRs, Advanced Reactors & Associated Technologies

Cybersecurity

Decommissioning Planning

Electrical Design

Environmental Qualification Engineering

Facilities, Infrastructure & Modular Engineering

Human Factors

I&C and Computer Design Engineering

Design Innovations & 3D Modeling Services

Mechanical, Civil & Structural Engineering

Procurement Engineering

Seismic Analysis

Stress Analysis

Business & Project Management

Automated Workflow Processes & Business Intelligence

Project Controls

Project Management Support Services

Nuclear Licensing & Safety

Deterministic Safety Analysis

Licensing & Regulatory Compliance

Probabilistic Safety Assessment & Risk Assessment

Radiation Safety & Shielding

Thermal Hydraulics Analysis & Design

Lifecycle Management

Advanced Materials & Asset Utilization for Electrical Systems

Asset Management Services for Electrical Systems

CANDU Fuel Channel Fitness-For-Service Solutions

Fitness-For-Service & Advanced Methodologies

Lifecycle Management & Component Integrity

Life Extension & Station Refurbishment

AI & Machine Learning Services

Nuclear Services, Site & Outage Support

Concrete Assessment & Repair

Equipment Decontamination, Maintenance & Refurbishment

Feeder Inspection

Field & Project Engineering

Fuel Channel Inspection

Health Physics

Integrated Source Term Monitoring

Filter Performance Testing

Outage Activity Transport Monitoring

Stack Monitor Commissioning & Testing

Steam Generator Inspection

Local Liaison, Services & Engineering

Nuclear Equipment Development & Supply

Process Skid Design & Fabrication

Reverse Engineering Services

First-of-a-Kind Robotics Development & Testing

Tooling Development & Testing

Tool Maintenance

Materials & Nuclear Component Testing

Commercial Grade Dedication

Corrosion Testing

Environmental Qualification

Expert Materials Consultation

Irradiated Material Characterization & Testing

Loss of Coolant Accident Testing

Machining & Prototyping

Nuclear Material Degradation Testing & Research

Seismic Testing Equipment

Forensic & Failure Analysis

Distribution Equipment Assessment

Field & Asset Inspection

Low, Medium & High Voltage Cables

Transformer Assessment

Chemistry & Assaying

Dosimetry Services

Analytical & Radioanalytical Chemistry

Tritium & Deuterium

Radioactive Waste Management

Radioactive Waste Characterization

Radioactive Waste Processing

Medical Isotopes

Products

Health & Safety Products

Arc Flash Analysis Software

Personal Protective Equipment (PPE) Products

Isotope Products

Nuclear Generation Products

Feeder Inspection & Maintenance

Fuel Channel Inspection & Maintenance

Steam Generator Inspection & Maintenance

Radioactive Waste Management Processes

SCEPTER™ Selective Carbon Extraction Process

Transmission & Distribution Products

Anagen™

Anagen™ Freeze

LineVue® (Lease Option)
Technical Training
We provide a range of training courses covering topics relevant to the nuclear and transmission and distribution industries.
Visit our training page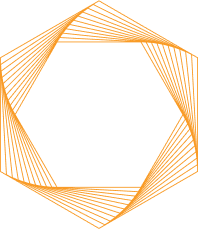 Let's Work Together
Whether it's about our world-renowned team, our laboratories, or our lifecycle management solutions, we're happy to answer any questions you might have.