Overview
Electricity networks have been leaders in asset management for decades. Many have detailed asset management plans in place that are continuously being improved and refined. Historically, networks have had a high degree of redundancy and surplus capacity in their circuits so that cable failures have not necessarily led to network failures or outages. Station and underground cables have often been out of sight and mind, and despite their importance, they have largely been forgotten and do not have detailed asset management plans.

Moving towards a net-zero carbon economy, electricity networks will have increasing demands placed on them, including higher loads, and changing load profiles. As a result, they will need to offer greater flexibility and focus on controlling costs. In this context, proactive planning, measurement, and management of cable assets are increasingly important.

Our holistic cable offering helps you achieve the lowest cost of ownership for your cable assets with services that are relevant throughout the cable lifecycle including engineering design and consulting, cable manufacturing support, installation support, operation and maintenance services, and end-of-life or life extension solutions. The information we can provide on your cable system enables you to make risk-based decisions with a true understanding of your assets and the options available.
Why Us?
Understand Your Options

We provide you with the best data enabling you to make risk-based decisions with a complete understanding of your assets.

Independent Unbiased View

Third-party testing, in compliance with industry standards, ensures you get an unbiased, independent view of the state of your assets.

Cutting-Edge Solutions

Our ongoing research and development program keeps us at the cutting-edge and enables us to help you with your product development.

Complete Lifecycle

Our cable lifecycle management services support all stages of the cable lifecycle.
Technical Abilities
Comprehensive Equipment & Expertise
Our involvement in new product development keeps us up to date on new technologies and applications
We have our own fleet of Resonant Test Systems (RTS) allowing us to provide longer and higher voltage cable testing rapidly around the world
Research and development for industry organizations allows us to remain cutting-edge
Our team includes materials scientists with proven track records of designing and testing materials for electrical applications
We are technically unbiased and provide independent testing consistent with industry practices
Renowned technical experts and engineers with a large suite of mobile test equipment
Our state-of-the-art labs contain extensive equipment, that offer a one-stop shop for your cable testing
In-Field & Lab Testing
In-Field:
High Voltage In-Field Commissioning Testing
Post Repair Testing
Maintenance Testing
Visual Corona Testing
Radio Interference Voltage (RIV) Testing
Partial Discharge Testing
Independent Expert Witness
Tangent Delta
LIRA
Dielectric Spectroscopy
Lab:
Contamination – Solid Layer, Clean Fog Method
Visual Corona Testing
Radio Interference Voltage (RIV) Testing
Partial Discharge Testing
Wet and Dry Power Frequency Withstand and Flashover Testing
Dry Lightning Impulse Critical Flashover and Withstand Testing
Steep Front Impulse Voltage Testing
Materials Testing
Tangent Delta
Qualification Testing
Independent Expert Witness
Our Proven Experience
Quality Assurance & Technical Standards
AEIC Standards

Technical Specifications for Cables

ANSI Standards

Technology Standards by the American National Standards Institute

ANSI/ICEA S 108-720 HV/EHV

Standard for Extruded Insulation Power Cables

ANSI/ICEA S-97-682 and 94-649 MV

Standard for Utility Shielded Power Cables and Concentric Neutral Cables

CEA Standards

Technical Standards and Regulations for the Power Sector Published by The Consumer Electronics Association

ICEA Standards

Cable Standards for Electric Power, Control and Telecommunications Industries

IEC Standards

International standards for all electrical, electronic and related technologies

IEEE 48

IEEE Standard for Test Procedures and Requirements for Alternating-Current Cable Terminations Used on Shielded Cables Having Laminated Insulation Rated 2.5 kV through 765 kV or Extruded Insulation Rated 2.5 kV through 500 kV

IEEE 386

IEEE Standard for Separable Insulated Connector Systems for Power Distribution Systems Rated 2.5 kV through 35 kV

IEEE 404

IEEE Standard for Extruded and Laminated Dielectric Shielded Cable Joints Rated 2.5 kV to 500 kV

IEEE Standards

Standards developed and maintained by Institute of Electrical and Electronics Engineers

NEMA Standards

Standards Used in North America for Various Grades of Electrical Enclosures

SCT36 Testing

Site Commissioning Tests - Cable Systems

UL Standards

Standards for Product Safety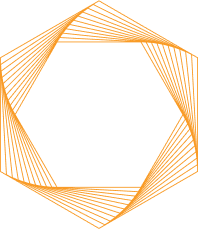 Let's Work Together
Whether it's about our world-renowned team, our laboratories, or our lifecycle management solutions, we're happy to answer any questions you might have.