Overview
Electrical safety personal protective equipment (PPE) testing is imperative to ensure PPE, such as safety gloves, meet the specified requirements. This helps ensure that when PPE is being used by workers it provides the appropriate level of protection. We believe that nothing is safe to use unless it has been proof tested and verified.
High voltage testing, or high voltage measurement, is a critical electrical safety test. With our dielectric testing capability, we apply a high voltage between two conductors, to test insulating qualities and confirm there is no arcing or excessive current flow. We offer both non-destructive and destructive testing to verify the adequacy of electrical insulation to withstand transient or surge events.
The performance of the insulation is tested to ensure the insulation will not fail because of degradation arising from aging, moisture, or wear due to vibration.
Serving utilities, generators, electrical contractors, and regulators we help protect workers, improve safety, and increase efficiency by providing:

Dielectric Testing for Worker and Plant Safety
Aerial Dielectric Testing and Qualification
Temporary Ground Set Testing
Grounds and Jumpers Repairs
Hot-Stick Testing
Hot-Line Tool Repairs
Fiberglass Tool & Equipment Refurbishing
Electrical Test Equipment Verification/Calibration and Repairs
Rubber Gloves Testing
Rubber Blankets, Line Hoses and Hoods Testing
Why Us?
ISO 17025 Accreditation

This accreditation for glove and blanket testing proves that our facility meets the highest quality laboratory management system including the use of qualified personnel and the highest quality records, training, testing reports, and calibrations.

Repairs to Grounds and Jumpers

Regular testing and repair will ensure that your grounds and jumpers stay safe, retain their operability and reach their maximum longevity. From clamps to ground sets, we can service all electrical grounding equipment.

On-Site Mobile Testing

Our on-site testing service saves time and money by minimizing the packaging and shipping costs associated with laboratory based recertification.

Safe and Reliable Performance

We offer services for phasing meters and voltage detectors that include the repairs that will ensure their safe and reliable performance.
Technical Abilities
Mobile Field Test Trucks
Our field testing service allows us to test anywhere, any time and up to 600kV DC so that we are able to come to your site and test all your devices used in the live line tool environment.
Our mobile trucks travel to your site quickly and efficiently and by testing on site you can avoid the shipping and logistical issues of ensuring parts are safely shipped without damage.

Hot-Line Tool Repairs
We carry a well-stocked supply of spare parts for common items that break or wear out so that tools can be restored to their original operating state and the cost replacement avoided.
Legacy specialty tools can be replicated to sustain operations in compliance with existing operating procedures.
Our hot-line tool repair services include inspecting for any damage and checking for proper operation. For tools that warrant more in-depth inspection or specific repairs, we offer a wide selection of replacement parts to refurbish your hot-line to perform like new.
Rubber Glove Testing and Replacement
We adhere to ISO 17025 for all glove and rubber blanket testing. We glove test Class-00's up to Class - 4's and offer a replacement program for gloves we stock.

Fiberglass Tool and Equipment Refurbishing
Live Line tools can have a special epoxy finish to repel moisture and this can crack, during operation and over time, allowing moisture to penetrate the tool and reducing its safety performance. We disassemble and refinish your tools and then reassemble to original manufacturer operational standards.
Fiberglass tools and equipment may also, over time, become scuffed or damaged. We offer repair and refurbishing services for a wide range of fiberglass tools, including hot sticks, hot arms, hot ladders, and platforms.
Our Proven Experience
Quality Assurance & Technical Standards
ASTM Standards

G31, G36, G112, G28, G48, G85

ISO 9001

Quality Management System

ISO 17025 (2017)

Testing & Calibration Laboratories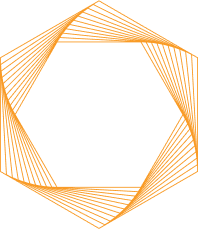 Let's Work Together
Whether it's about our world-renowned team, our laboratories, or our lifecycle management solutions, we're happy to answer any questions you might have.