Overview

A high voltage transmission cable is a critical part of the electricity network. These insulated cables consist of a conductor and insultation and are used for transmitting power underground between substations or to offshore platforms via subsea cables. They are designed to last from 30-50 years but often last much longer. Generally, when cables are installed, it is critical to screen out any defects to help avoid major financial implications associated with assessing and repairing cables post-operation.
We ensure high in-service reliability of newly laid, solid dielectric transmission class cable systems prior to being energized by identifying any life-limiting latent and/or installation-related defects using AC HiPot and partial discharge (PD) testing. We can also provide low-voltage tests to ensure the bonding and grounding scheme is functioning as intended.

We have built internationally recognized field test capabilities utilizing a combination of state-of-the-art test equipment and experienced, trained, and dedicated personnel. Our teams operate locally in North America, the UK, and the European Union. Each region has local technical expertise in high-voltage cable system testing.

Why Us?
Unparalleled Experience

Having over 40 years of experience conducting partial discharge (PD) testing of cable systems, we have pioneered many different technologies for PD measurements on cables, gas-insulated switchgear, and transformer systems.

Large and Complex Systems

With our larger resonant test sets and unique daisy-chained PD approach, we have tested some of the longest and most complex cable systems in the world. This includes commission-testing more than 7,500 km of transmission class cable.

Extensive Research Experience

Our continuous commitment to refining and developing specific PD sensor technologies and PD signal processing techniques enables us to remain as leaders in the transmission cable industry.

Proven Methodology

Our proven test methodologies help utilities and power generation companies across the globe manage their operational risks in a controlled, measured, proactive, and cost-effective manner.
Technical Abilities
Core Capabilities
Commissioning Testing of newly laid cable systems to international and local standards
Sequence Impedance Measurements
Contact Resistance and Sheath Potential Bonding Measurements
Maintenance Testing of field-aged cable systems via online or offline electrical tests (condition assessment)
Locating cable system faults
Post Failure Root Cause Analysis of cable system components
Training Courses on lifecycle management of HV & EHV cable systems
Comprehensive Transmission Cable Field Testing Capabilities
Commission testing up to 500 kV XLPE cables with lengths of up to 120 km of 230 kV XLPE cable using AC Withstand and distributed PD Monitoring to IEC and AEIC standards to ensure an installation-related defect-free, cable system.
Offshore commission testing of 69 kV-138 kV array cables, with lengths up to 40km using light, weight mobile test sets. These enable AC withstand testing as per IEC 60840 and IEC 63026 off array-cable systems from an off-shore platform.
Asset Condition Assessment on up to 345 kV class XLPE/EPR cables via off-line PD at over-voltage, using Tand and where applicable, Dielectric Spectroscopy.
Asset Condition Assessment on self-contained, low-pressure, and high-pressure fluid-filled cable systems using off-line PD tests and Tand Tip-Up electrical tests. Dissolved Gas Analysis and Degree of Polymerization tests may also be performed.
Forensics analysis of failed cable components to identify root causes of failure and lessons learned. We have full laboratory capabilities for forensics and can perform all material tests and investigations internally.
Risk Mitigation
We provide risk mitigation of forced outages for older (>25 year plus) and critical solid dielectric and fluid-filled transmission class cable systems by identifying insulation defects. Asset condition assessments such as Off-Line PD at elevated voltage, limited withstand, LIRA, Tan Delta, and dielectric spectroscopy testing are used to develop life extension strategies such as repairs or replacement.
Our Proven Experience
Quality Assurance & Technical Standards
AEIC CS-9

Specification for Extruded Insulation Power Cables and Their Accessories Rated Above 46kV through 345 KVac

CIGRE TB 728

Guidelines for On-site Partial Discharge Assessment of HV and EHV Cable Systems

CIGRE TB 841

For AC and DC Cable Systems with New Technologies

IEC 60840

Power cables with extruded insulation and their accessories for rated voltages above 30 kV (U<sub>m</sub>= 36 kV) up to 150 kV (U<sub>m</sub> = 170 kV) - Test methods and requirements

IEC 62067

Power cables with extruded insulation and their accessories for rated voltages above 150 kV (Um = 170 kV) up to 500 kV (Um = 550 kV) - Test methods and requirements

IEC 63036

Electrical interface specification for phase-cut dimmer in phase-cut dimmed lighting systems

IEEE 48

IEEE Standard for Test Procedures and Requirements for Alternating-Current Cable Terminations Used on Shielded Cables Having Laminated Insulation Rated 2.5 kV through 765 kV or Extruded Insulation Rated 2.5 kV through 500 kV

IEEE 400

IEEE Guide for Field Testing and Evaluation of the Insulation of Shielded Power Cable Systems Rated 5 kV and Above

IEEE 400.3

Partial Discharge Testing of Shielded Power Cable Systems in a Field Environment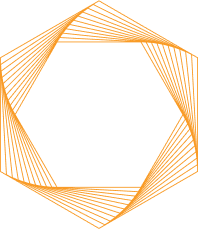 Let's Work Together
Whether it's about our world-renowned team, our laboratories, or our lifecycle management solutions, we're happy to answer any questions you might have.