Overview

Personal Protective Equipment (PPE) is worn to minimize hazardous exposure and injuries when other engineering and institutional controls have failed. It is used across a variety of industries and provides a barrier to help protect those wearing it. Testing and certification are used to ensure that PPE meets industry standards and that it performs effectively.

ArcWear provides accurate test results for manufacturers of arc flash and flash fire PPE around the world through its third-party accredited testing. We meet all standards and specifications, including arc flash evaluations and testing to the ASTM F1506 specification.
With years of testing expertise and industry knowledge, our wide range of PPE testing services support a variety of industries. We provide peace of mind to manufacturers seeking to vet their innovative PPE products by ensuring they get reliable results.
Our experts also offer a range of consulting services including informational webinars, support for new product development and accident investigations, as well as legal consulting and expert witness services.


Why Us?
Accredited, Independent Testing

As an independent ISO 17025-accredited testing laboratory, you can trust that the testing we provide is always complete, accurate, and unbiased. Our data is accepted by both UL and SEI for their certification programs.

Wide Range of Testing Services

Our ISO 17025 Scope of Accreditation contains over 60 individual test methods, and we continue to expand our testing methodology to incorporate more advanced testing.

Trusted Experts

With diverse qualifications in textiles, engineering, flash fire, and electrical arc testing, our team provides comprehensive testing to ensure the safest work environment possible. We give back to the industry by holding many leadership positions on a variety of standards committees, including ASTM, NFPA, and ISO.

Training Services

If you need training on certification, arc flash testing, flame, thermal or textile testing then we have a webinar that will answer all your questions and provide insight on how testing works, what standards are required, and how to meet the proper levels of PPE certification for the US, the EU and other markets.

Specialist Glove Testing

We are the most experienced lab in the world for flash fire testing of gloves for NFPA 2112 with the first flash fire hand test instrument built to the proposed new ASTM standard.

Consulting Services

Our experience and expertise enable us to help you with product development, standards interpretation, and legal consultation.
Technical Abilities
PPE Testing
ArcWear offers a wide range of testing services for a variety of PPE applications. Our services are rooted in Arc Flash protection for electrical workers, and has grown to service a variety of industries worldwide. Branching into other areas of fire-resistant clothing, ArcWear also specializes in industrial flash fire testing for NFPA 2112.
We also provide ANSI/ISEA 105 glove classifications for cut, puncture, and abrasion resistance as well as ANSI/ISEA 107 for high visibility safety apparel.

Consulting Services
To supplement the testing services, ArcWear provides a range of consulting options. From a single product development arrangement to an ongoing monthly retainer that provides access to our experts, ArcWear can handle your consulting needs big and small.

Accident Investigations and Expert Witnessing
Using an electrical safety or PPE consultant with extensive experience can provide insight into the real causes of equipment failure and lead toward effective and efficient solutions to prevent future incidents or lessen injury.
Drawing on their decades of experience, ArcWear scientists and engineers can provide support for accident investigations. Arc flash and electrical incident investigations may be performed in cases of litigation or following arc flash or electric shock accidents. Technical understanding may be communicated regarding standards and compliance, common practice, or in rare cases, product failures which are typically due to improper hazard assessments or care and maintenance. An expert witness can provide insight into technical aspects of cases and can be retained to assist in litigation.

Our Proven Experience
Quality Assurance & Technical Standards
AATCC TM133 (2020)

Test Method for Colorfastness to Heat: Hot Pressing

AATCC TM135 (2018)

Test Method for Dimensional Changes of Fabrics after Home Laundering

AATCC TM15 (2021)

Test Method for Colorfastness to Perspiration

AATCC TM16.3 (2020)

Test Method for Colorfastness to Light: Xenon-Arc

AATCC TM61 Method 2A (2020)

Colorfastness to Laundering: Accelerated

AATCC TM8 (2016)

COLORFASTNESS TO CROCKING: CROCKMETER METHOD

ANSI/ISEA 105 (2016)

American National Standard For Hand Protection Classification

ANSI/ISEA 107 (2020)

American National Standard For High-Visibility Safety Apparel

ANSI/ISEA 203 (2018)

American National Standard for Secondary Flame Resistant Protection Clothing for Use Over Primary Flame Resistant Clothing

ASTM D1117 (2001)

Standard Guide for Evaluating Nonwoven Fabrics

ASTM D1424 (2021)

Standard Test Method for Tearing Strength of Fabrics by Falling-Pendulum (Elmendorf-Type) Apparatus

ASTM D1683 (2022)

Standard Test Method for Failure in Sewn Seams of Woven Fabrics

ASTM D2261 (2017)

Standard Test Method for Tearing Strength of Fabrics by the Tongue (Single Rip) Procedure (Constant-Rate-of-Extension Tensile Testing Machine)

ASTM D3389 (2021)

Standard Test Method for Coated Fabrics Abrasion Resistance (Rotary Platform Abrader)

ASTM D3393 (2014)

Standard Specification for Coated Fabrics—Waterproofness

ASTM D3776 (2020)

Standard Test Methods for Mass Per Unit Area (Weight) of Fabric

ASTM D3786 (2018)

Standard Test Method for Bursting Strength of Textile Fabrics—Diaphragm Bursting Strength Tester Method

ASTM D3787 (2020)

Standard Test Method for Bursting Strength of Textiles—Constant-Rate-of-Traverse (CRT) Ball Burst Test

ASTM D3884 (2017)

Standard Guide for Abrasion Resistance of Textile Fabrics (Rotary Platform, Double-Head Method)

ASTM D5034 (2021)

Standard Test Method for Breaking Strength and Elongation of Textile Fabrics (Grab Test)

ASTM D5587 (2019)

Standard Test Method for Tearing Strength of Fabrics by Trapezoid Procedure

ASTM D5733 (1999)

Standard Test Method for Tearing Strength of Nonwoven Fabrics by the Trapezoid Procedure

ASTM D6413 (2015)

Standard Test Method for Flame Resistance of Textiles (Vertical Test)

ASTM D6797 (2015)

Standard Test Method for Bursting Strength of Fabrics Constant-Rate-of-Extension (CRE) Ball Burst Test

ASTM D7138 (2016)

Standard Test Method to Determine Melting Temperature of Synthetic Fibers (Method B only)

ASTM D751 (2019)

Standard Test Methods for Coated Fabrics

ASTM F1358 (2020)

Standard Test Method for Effects of Flame Impingement on Materials Used in Protective Clothing Not Designated Primarily for Flame Resistance

ASTM F1506 (2020)

Standard Performance Specification for Flame Resistant and Electric Arc Rated Protective Clothing Worn by Workers Exposed to Flames and Electric Arcs

ASTM F2700 (2020)

Standard Test Method for Unsteady-State Heat Transfer Evaluation of Flame-Resistant Materials for Clothing with Continuous Heating

ASTM F2878 (2019)

Standard Test Method for Protective Clothing Material Resistance to Hypodermic Needle Puncture

ASTM F2894 (2021)

Standard Test Method for Evaluation of Materials, Protective Clothing, and Equipment for Heat Resistance Using a Hot Air Circulating Oven

ASTM F2992 (2015)

Standard Test Method for Measuring Cut Resistance of Materials Used in Protective Clothing with Tomodynamometer (TDM-100) Test Equipment

ASTM F3258 (2021)

Standard Specification for Protectors for Rubber Insulating Gloves Meeting Specific Performance Requirements

ASTM F3502 (2021)

Standard Specification for Barrier Face Coverings

BS EN ISO 20471 (2016)

High visibility clothing. Test methods and requirements

CSA Z96 (2022)

High-Visibility Safety Apparel

EN 388 (2018)

Protective gloves against mechanical risks

ISO 6336 (2021)

Textiles - Domestic washing and drying procedures for textile testing

ISO 13997 (1999)

Protective clothing - Mechanical properties - Determination of resistance to cutting by sharp objects

ISO 17025 (2017)

Testing & Calibration Laboratories

ISO 17492 (2019)

Clothing for protection against heat and flame — Determination of heat transmission on exposure to both flame and radiant heat

ISO 17493 (2016)

Clothing and equipment for protection against heat — Test method for convective heat resistance using a hot air circulating oven

NFPA 1971 (2018)

Standard on Protective Ensembles for Structural Fire Fighting and Proximity Fire Fighting

NFPA 1975 (2019)

Standard on Emergency Services Work Apparel

NFPA 1977 (2022)

Standard on Protective Clothing and Equipment for Wildland Fire Fighting and Urban Interface Fire Fighting

NFPA 2112 (2018)

Standard on Flame-Resistant Clothing for Protection of Industrial Personnel Against Short-Duration Thermal Exposures from Fire
"Working with the Kinectrics team goes well beyond the typical 'Lab Request for testing' that is often very transactional with other companies. The Kinectrics team lends their insights and expertise into testing and the applicable standards before the process of testing begins, during the test(s), and after the results are shared so we can make better business decisions while innovating at the speed our customers demand."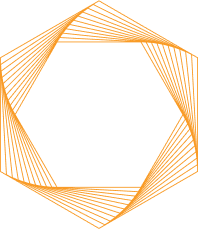 Let's Work Together
Whether it's about our world-renowned team, our laboratories, or our lifecycle management solutions, we're happy to answer any questions you might have.