Overview
Loss of Coolant Accident (LOCA) tests are used to support the environmental qualification (EQ) process by providing assurance that the equipment will continue to perform its intended safety function during and following a loss of coolant event. They are some of the hardest EQ tests to undertake, demanding the most extreme conditions and they require the use of equipment specifically designed for the purpose.
Our LOCA testing facility is operated by staff who have considerable experience managing test programs for utilities and equipment manufacturers. We execute tests and help you develop your testing plans to meet your specific objectives and your regulatory requirements.
Our experience includes LOCA testing for customers around the world including Canada, the USA, Europe, and Asia.
Why Us?
All Shapes and Sizes

Test samples of varying sizes and shapes can be accommodated and exposed to temperatures of up to 500 Degrees Fahrenheit and pressures of up to 150psig. Chemical dousing is enabled by an integrated spray system.

Effective and Efficient Test Programs

Decades of experience in LOCA testing and EQ program development, and in the related disciplines of safety and licensing, enable us to help you develop the most effective and efficient test program to ensure regulatory assurance.

In-house Fixture Fabriaction

Our in-house model shop and analytical laboratory allow us to fabricate the necessary fixtures and produce and test chemical sprays (under an ISO 17025 QA program).

Testing Accuracy and Control

Accurate control and monitoring ensure that no damage arises from exceeding test requirements and ensure that your regulator has confidence in the results.

Leading LOCA Test Supplier

Manufacturers, nuclear operators, and plant designers around the world have used our professionally conducted testing services and benefited from analysis by our metallurgical, elastomer, and corrosion subject matter experts.

All Types of Equipment

We undertake Loss of Coolant Accident (LOCA) tests on a wide variety of equipment including cables, electrical penetrations, valves, instrumentation, and all types of electrical and mechanical equipment.
Technical Abilities
Facility Overview
Our Loss of Coolant Accident (LOCA) test facility can supply superheated steam at temperatures of up to 500 degrees Fahrenheit and pressures up to 150 psig. It has the capability to provide chemical spray, such as Boron, at the required temperature and pressure conditions, during the LOCA simulation test. Testing to temperatures higher than 500 degrees Fahrenheit to simulate beyond-design basis events can also be conducted.
Different chamber sizes are available to accommodate a full range of test items from small to large. In the event that your test specimen will not fit into an existing chamber, we will design and build custom chambers for you.
Temperature and Pressure Transient
The steam plant is tightly controlled to avoid over-testing of components. The system is controlled, and the component monitored, through the entire simulated accident event including any chemical dousing. By controlling peak temperatures, the components have the best chance of going through a successful test regime.
We can meet the most stringent temperature and pressure profiles such as Westinghouse AP1000 Zone 1 and Zone 5/10.
Flexibility of Test Chambers
The primary steam chamber is versatile and can accommodate samples that measure up to 5 feet in length and 3 feet in height. We can also interface secondary chambers to a connection header to accommodate larger samples of virtually any size.

We can build or source chambers for non-conventional test specimen geometries.
Regulatory Compliance
Our LOCA tests meet applicable IEEE and CSA standards and in accordance with nuclear QA programs (10CFR50 Appendix B, CSA Z299, ISO 9001).
Our Proven Experience
Quality Assurance & Technical Standards
10CFR50 Appendix B (2021)

Quality Assurance Criteria for Nuclear Power Plants and Fuel Reprocessing Plants

ASME NQA-1 (2008)

Quality Assurance Requirements for Nuclear Facility Applications

CSA N290.13 (2018)

Environmental Qualification of Equipment for CANDU Nuclear Power Plants

CSA N299

Quality assurance program requirements for the supply of items and services for nuclear power plants

IEC/IEEE 60780-323 (2016)

Nuclear facilities – Electrical equipment important to safety – Qualification

IEEE 382 (2006)

Standard for Qualification of Safety-Related Actuators for Nuclear Power Generating Stations

IEEE 383 (2015)

IEEE Standard for Qualifying Electric Cables and Splices for Nuclear Facilities

ISO 9001

Quality Management System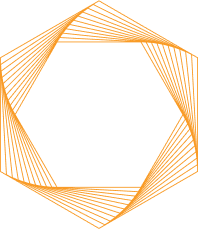 Let's Work Together
Whether it's about our world-renowned team, our laboratories, or our lifecycle management solutions, we're happy to answer any questions you might have.