Overview

Industries and utilities face the difficult challenge of extending life expectancy of components and systems to optimize performance and reduce lifetime operating costs.
We are at the forefront in developing new advanced materials and asset management plans to help preserve and protect component integrity and enhance safety margins and extend the life of components. Coupled with our advanced facilities, our experienced team acts as a catalyst to accelerate the development of new materials and properties.
Our specialized scientists and engineers provide support to utility networks through:
Innovative materials and methods, to help utilities meet key strategic asset sustainability objectives and address operational challenges
Asset Management Plans, utilizing Health Indexing techniques to identify assets that require attention and then utilizing risk-based methodologies to develop short and long-term action plans
Why Us?
Advanced Materials Development

We develop advanced materials to solve specific challenges, including nanocomposite insulation to improve dielectric properties, self-healing materials without human intervention, and extrudable water-blocking layers capable of self-repair.

Understand the Condition of Your Assets

A wide range of analytical techniques, ranging from rapid spectroscopy to thermal and mechanical analysis are used to bring keen insights to the table that help you understand the condition of your assets and better plan for their maintenance and replacement.

Experienced Asset Management Engineers

Our multidisciplinary team with industry-leading capabilities solves complex problems in order to maximize asset reliability and life. We understand the conditions affecting aging, the impacts, and the mitigating actions that counter obsolescence and prolong life.

Experienced Assessments

Using our expertise and precision equipment we evaluate the mechanical and electrical performance and durability of your electrical connectors and cable conductors to provide you with reliable information on their condition.

High Voltage Cable Forensics

Forensic dissections of AC and DC high-voltage cables and accessories establish the cause of failure and establish the warning signs for potential 'at-risk' assets.

Extending Safe Working Lives

By investigating and assessing apparently healthy components, aging, suspect or degrading equipment, we help you manage your assets to extend their safe service life.
Technical Abilities
Advanced Materials Development
Our team contains a wide range of experts that are at the forefront of developing advanced materials with new and enhanced properties. Our leading experts include chemists, materials scientists, and electrical engineers all supported with a state-of-art facility. By leveraging this expertise, we can develop advanced material solutions to meet your challenges, including:
Anagen™: A dielectric fluid capable of autonomously repairing damaged fluid-filled cables
Progen: An extrudable water-blocking layer with superior mechanical and protective properties
Nanocomp: A nanocomposite insulation with enhanced thermal conductivity
CableHeal: Cable sheath materials with intrinsic self-healing capabilities
Through our understanding of the materials, their processing, and their eventual operational environment, we can tailor the properties needed to develop optimal outcomes with minimal trade-offs.

Analytical Equipment and Expertise
Our dedicated facilities contain analytical equipment for measuring the thermal, mechanical, spectroscopic, electrical and chemical properties of materials, including:
UV-VIS-NIR
Raman
Fourier Transform Infrared (FTIR)
Dielectric spectroscopy
Electrical conductivity
Water content (by Karl Fischer)
Total Acid number (TAN) (by potentiometric titration)
Tensometry
Viscometry
Optical microscopy
STEM
XRD
NMR
Elemental Analysis
Our team is fully capable of analyzing and interpreting data, and we offer a wide range of software packages (including proprietary software) to provide as much information as possible from the data we collect so you can apply keen insights and learnings.

Asset Management Experience
By carrying out Asset Condition Assessments (ACAs) and employing risk-based methodologies, our team can develop both short and long-term plans to help you make informed investment and maintenance decisions.
Our team of Asset Management specialists develop Asset Management Strategic plans in line with ISO55000. Working collaboratively with our clients, our engineers clearly define the problems facing component and systems condition and develop maintenance and repair programs tailored to meet your specific needs and operational capabilities.

High Voltage DC (HVDC) Cable Forensics
HVDC cables are critical power infrastructure assets for long distance power transmission, often providing the sole link between discrete networks (e.g., island and mainland). An unplanned outage with loss of service can have significant consequences for both the operator and customers.
Understanding a system or component failure enables clients to better prepare for and prevent future premature failures and enhance network safety and reliability. Through careful dissection of the failed component, we can analyze and establish the cause of the failure and the underpinning mechanisms. This enables our clients to make informed decisions about what assets or components might be at risk in the future, and establish testing programs that can detect the onset of failure before it occurs.
Our Proven Experience
Quality Assurance & Technical Standards
ISO 55000 (2014)

Asset Management

ISO 9001:2015 (2015)

Quality management systems
We have been working together with Kinectrics on various projects over the last five years. The Kinectrics team have proved themselves as consummate professionals with a passion for the industry and pushing higher standards through the innovation of new technologies.
Their team of experts are outstanding in their fields who constantly strive to push the boundaries of what is expected from a development project. The combination of high work ethics with an expert knowledge base has proved to be invaluable to our working relationship and the development of successful solutions.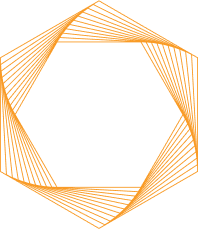 Let's Work Together
Whether it's about our world-renowned team, our laboratories, or our lifecycle management solutions, we're happy to answer any questions you might have.