Overview
Aging components can threaten the safety and/or reliability of a power-generating facility but the frequent changing of components is expensive and may be impracticable. Lifecycle management involves the development of strategies that extend component life and bring certainty to that life enabling operators to extend operating life while ensuring failures do not occur.
Our lifecycle management and component integrity service predicts the consequences of aging for the power generation industry and uses equipment analysis and robust lifecycle management strategies to preserve and protect components and systems.
We have built a team of specialists who have supporting tools, testing facilities, and other capabilities that enable them to provide a seamless integrated approach to providing lasting solutions to lifecycle and component integrity issues. It's a multidisciplinary team with industry-leading capabilities that complement one another and it allows us to work with you to solve complex problems and maximize reliability and asset life. This team identifies the conditions that affect aging and the impact of these effects so that they can develop mitigation actions that counter obsolescence and prolong life.
Why Us?
Managing Equipment to End of Life

Specialized technological innovations and unique lifecycle management processes integrate with our own operating experience to allow us to offer services that increase equipment efficiency and resiliency.

Knowledge of your Plant

We understand your plant, systems, and components and how they interact, to ensure safe and reliable operation. Our team integrates in the same way with all our capabilities and subject matter experts under one roof working together to develop expert solutions.

Exceeding Regulatory Requirements

For decades, we have been called upon to design engineering programs and provide solutions that meet or exceed regulatory requirements.

A Trusted Partner

When complex problems need solving in the nuclear industry, they often command public and regulatory scrutiny. Our reputation can be seen in the confidence our customers have in our ability to meet their needs.

Regulatory Knowledge

Our in-depth understanding of the regulatory requirements is demonstrated by the fact that we serve on many standards committees and through our support licensees when they present our work to the regulator.

Long-term Relationships

Long-term relationships with our clients are valued because they allow us to appreciate their operating challenges and so deliver customized solutions Those relationships often exceed the life of the plant.
Technical Abilities
Risk Informed Engineering
We provide our clients with quality products that help them effectively meet their needs. Our experience and depth make that possible because we blend probabilistic risk assessments with engineering insights to offer a risk-informed approach to safer operations and regulatory assurance. Our key capabilities include:
Probabilistic and statistically based operational assessments for degradation mechanisms affecting various plant components
Utilization of advanced statistical techniques to assess inspection/plant data and gain insights into the advancement of degradation in components
Assessment of inspection requirements and the determination of required sample sizes for both deterministic and probabilistic-based inspection programs
Application of our knowledge of advanced statistical and risk-informed techniques across the plant
Steam Generator Assessment
We develop and execute strategies based on current approaches to inspection, monitoring, and maintenance practices in order to provide assistance in the management of aging steam generators.
Our key steam generator lifecycle capabilities include:
All aspects of operational and outage support, specialized analysis, and lifecycle management
Preparation of lifecycle management documents
Major scope identifications and scope planning
Fitness-for-service packages for unit restart and regulatory submissions
Providing statistically based fitness-for-service assessments for observed/potential degradation mechanisms
Participation in Significant Issue Resolution (SIR) and High Impact Teams (HIT) for operations issues
Development of inspection and maintenance specifications (e.g., primary side cleaning, seat bar inspections, water lancing, etc.)

Feeder Component Analysis
We combine industry experts and fully qualified analysts (ASME NCA 4000) with advanced tooling including, ANSYS and AUTOPIPE/ADLPIPE to analyze feeder integrity, in support of:
Outage inspection scope definition
Feeder thinning assessments
Fitness-for-service assessments for flax disposition and unit restart
Ice plug and feeder replacement analysis
Vibration analysis, seismic analysis, & gap analysis
In addition, we also support:

Fracture mechanics assessments to address postulated flaws, feeder refurbishment programs and feeder design engineering
Class 1 stress analysis to ASME Code NB-3600 requirements to establish minimum allowable wall thickness and advanced FEA including non-linear elastic-plastic load cycling (NB-3200) to prevent premature feeder replacements

Fitness-For-Service
We provide fitness-for-service (FFS) evaluations including engineering assessments for structural integrity, periodic in-service inspections using non-destructive examinations, maintenance activities, surveillance programs and research activities. Our key capabilities include:
Fitness-for-service support for nuclear and balance of plant components
Assessment of in-service flaws to determine fitness-for-service and remaining life through application of fitness-for-service guidelines (e.g., ASME Section XI, PCC-2, API-579, and guideline FFS-1) and provide associated regulatory support – Level 1 & 2 FFS assessments
Oversight for FFS related stress analysis for more detailed assessments – Level 3 FFS assessments
Fitness-for-Service assessments of various components and associated degradation mechanisms
Fracture mechanics, crack stability assessments, etc.



Inspection and Maintenance Engineering
Inspection and maintenance are crucial investments that ensure components are maintained as intended by design and that they perform their design functions. We provide confidence in the ongoing safety and suitability of plant components and systems to do the job they are intended to do. Key activities we support include:
Inspection and maintenance support, such as nondestructive evaluation specifications, procedure development, regulatory interfaces, third-party procedure reviews, inspection specification development, and maintenance planning
Inspection technology selection, technical basis development, and inspection qualification oversight
Development of standards, specifications, and qualification plans for inspection procedures and reviews of vendor qualifications against those standards
Engineering Programs
Our support for engineering programs focuses on reliability, advanced probabilistic risk assessment science, and applications. We work creatively, to develop engineering programs using risk-informed solutions to ensure safe, resilient, and sustainable plant operation. Key capabilities include:
Inspection program development and implementation meeting the requirements of CSA standards, e.g., N285.4 (nuclear components), N285.5 (containment), and 285.7 (balance of plant)
Updating Periodic Inspection Plans (PIP) to new standard versions and performing gap assessments
Development of PIPs for new standard implementation (e.g., N285.7, REGDOC 2.6.3)
Various plant Engineering Program support activities
Participation in the Periodic Inspection Program CSA N285B committees
Containment Performance and Testing
Containment plays a critical role in severe nuclear reactor accidents. Our work provides assurance and validation of the integrity of containment structures and systems that they will operate as designed. The items we regularly support include:
On-power and outage containment and vacuum building leakage rate tests, troubleshooting, and aging management support. This includes:

Providing expert knowledge of the CSA N285.5 and N287.7 standards
Plans, specifications, engineering assessments, and regulatory submissions to confirm fitness-for-service
Functional checks of instrumentation and software and execution of tests
Operational support and troubleshooting in negative pressure containment and associated systems

Subject matter expert support for Vacuum Building Outages (VBOs), Station Containment Outages (SCOs), as well as bulkhead installations for CANDU refurbishments

Aging Management
Effectively managing aging for nuclear facilities means ensuring the availability of required safety functions and managing and predicting changes that can occur with time and use. This has become an important focus for nuclear facilities as they seek license extensions. Our key capabilities include:
Designing and maintaining aging management programs in the form of Lifecycle Management Plans (LCMPs) or other aging assessments
Identifying the technical basis for strategies, programs, and planning for managing the long-term safety and performance of critical structures, systems, and components (SSCs)
Conducting condition assessments, as well as developing and supporting the implementation of lifecycle management plans (LCMPs) for critical structures, systems, and components (SSCs)
Preparing over 25 LCMPs and numerous Component Condition Assessments (CCAs) for clients
Welding and Repair Support
Our team of experts provides welding, repair, and technical analysis services, that include:

Failure mode and effect analysis (FMEA) of component/structure weld failures
Independent review of welding, process, procedures, and personnel qualifications
Pressure boundary and structural welding troubleshooting
Repair options for various components and structures
Repair strategies and specifications for heat exchanger shells
Support to feeder replacement weld tool qualification
Thermal Performance
We provide expert support to clients in the area of reactor heat balance and thermal performance monitoring. Key capabilities include:
Supporting thermal performance and reactor heat balance in the areas of reactor power calibration, turbine cycle testing, instrumentation diagnostics and thermal performance monitoring

Performing reactor power uncertainty analysis and support the plants with reactor power calibration and compliance
Developing low-cost thermal performance monitoring schemes that utilize commercial turbine modeling software PEPSE (Performance Evaluation of Power System Efficiencies) and Microsoft Excel to perform a daily snapshot of turbine cycle performance
Turbine cycle testing, using the classical ASME PTC 6 methodology based on mass energy balance around the Deaerator (DAMEB)
Component Condition Assessments
We have prepared condition assessments for nearly 2,000 different component groups to confirm fitness-for-service of safety-significant structures, systems, and components. These groups cover equipment that affect plant safety and reliability, ranging from major system pumps to control panel hand switches. We perform this work in accordance with CNSC REGDOC 2.6.3, Fitness-For-Service – Ageing Management.
Additional Niche Service Offerings
Process Chemistry (PHT, Moderator, and Secondary Side/Steam Cycle)
Fitness-For-Service (Fracture Mechanics)
Generator Consulting
Engineering Program Creation and Optimization
Craning & Rigging
Our Proven Experience
Quality Assurance & Technical Standards
10CFR50 Appendix B (2021)

Quality Assurance Criteria for Nuclear Power Plants and Fuel Reprocessing Plants

API 579

Fitness-For-Service Standard

ASME NQA-1 (2008)

Quality Assurance Requirements for Nuclear Facility Applications

ASME PCC-2 (2018)

Repair of Pressure Equipment and Piping

ASME XI (2021)

Rules for Inservice Inspection of Nuclear Power Plant Components, Division 1, Rules for Inspection and Testing of Components of Light-Water-Cooled Plants

CSA N285.4 (2019)

Periodic inspection of CANDU nuclear power plant components

CSA N285.5

Periodic Inspection of Nuclear Power Plant Containment Components

CSA N285.7

Periodic Inspection of Nuclear Power Plant Balance of Plant System and Components

CSA N286.7

Quality assurance of analytical, scientific and design computer programs

ISO 9001

Quality Management System

REGDOC 2.6.3

Fitness-For-Service Aging Management
Now that the low pressure service water (LPSW) has been successfully returned to service I wanted to extend my thanks and recognition to you and your team for all the technical support, long hours and weekends during the U8 buried LPSW inspection campaign.
I especially wanted to recognize the team for not only the work completed in the outage but all the preparation including regulatory interface we had throughout the year.
Despite a few surprises along the way I am proud of the level of readiness, organization and technical due diligence your team demonstrated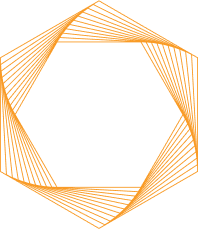 Let's Work Together
Whether it's about our world-renowned team, our laboratories, or our lifecycle management solutions, we're happy to answer any questions you might have.