Overview

All nuclear facilities must comply with licence conditions imposed by one or more regulatory bodies. These licence conditions may be performance based, or prescriptive, and will require the establishment of monitoring programs.
Our team helps nuclear licensees adhere to the conditions of their licence through the creation or maintenance of monitoring programs and through regular licence renewal processes, where applicable. We also assist with major programmatic and technical reviews to support ongoing licence compliance such as Periodic Safety Reviews (PSRs). A PSR involves an assessment of the current state of the plant and its performance to determine the extent to which it conforms to applicable modern codes, standards and practices, and to identify any factors that would limit safe long-term operation.
We support regulatory compliance activities in Canada, the United States, the United Kingdom, Romania, and other jurisdictions through our extensive team of licensing experts. Many of these experts have experience as technical staff at a regulator and support the establishment of best practices through the development of the codes and standards used in the nuclear industry.
We can assist with new license applications for all forms of nuclear projects, such as waste management and station modifications, and for all nuclear generation types including small modular reactors, advanced reactors and fusion as well as conventional nuclear. As a nuclear licence holder for our own laboratory and production facilities, we understand the needs of our customers, and the requirements of the regulator.

Key Benefits
Industry Leading Experts

Large, dedicated team, structured to efficiently produce standardized assessments and manage unique licensing conditions.

Extensive Regulatory Experience

Long-standing trust-based relationships with regulators leads to efficient regulatory engagement.

Reducing Regulatory Risk

Familiarity with regulations and working practices, enables us to quickly identify and manage key issues.

Analytical and Empirical Support

We provide a wide range of testing facilities that allow us to back-up assessments with reliable data.

Turn-Key Technical Team

Access to in-house experts for all aspects of plant operation. The science and engineering behind the designs, allows us to solve complex safety problems.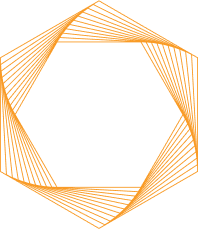 Let's Work Together
Whether it's about our world-renowned team, our laboratories, or our lifecycle management solutions, we're happy to answer any questions you might have.