Overview

The presence of radioactivity, radiation and the nature of the fission reaction itself, differentiate nuclear power plants from other forms of electricity generation. There are many different nuclear designs, but the primary safety function of their operation is always to cool, contain and control.
We have decades of experience supporting a wide variety of reactor designs including SMRs, CANDUs, BWRs, PWRs and Fast Reactors internationally. Bolstered by robust project management and project control practices, we offer industry leading technical expertise in nuclear safety and licensing, design engineering, outages & operations, asset management, equipment development and supply, material testing and forensics, inspection and maintenance, radioactive waste management and more.
Our multi-disciplinary teams and dedicated laboratories develop high value solutions for the toughest challenges experienced by nuclear facilities globally. By collaborating closely with our clients, we ensure their assets perform safely, reliably and efficiently throughout their lifecycle.
Key Benefits
Driven by Safety, Licensing and Compliance

Guided by a deep understanding of the regulatory requirements, our solutions are deployable, effective, safe and easy for regulators to approve.

From Start to Finish

We help throughout the entire lifecycle of a nuclear facility from its conception to its decommissioning, delivering safe, cost-effective solutions.at all stages of the lifecycle.

Partnering for a Successful Outcome

Extensive site experience, notably in outage inspections, enables us to align effectively with site operations, partnering with our customers to deliver successful outcomes.

Cross-Functional Capabilities

Backed by robust project management and project control practices, our multi-disciplinary team of subject matter experts collaborate to find solutions to complex nuclear challenges.

Activated and Contaminated Equipment Handling

Our licensed facilities mean we can do active experiments, refurbish equipment after deployment and undertake forensic analysis of radioactive materials.

On Time and Budget

Custom developed project management practices backed by dedicated project controls deliver timely optimum results that delight customers.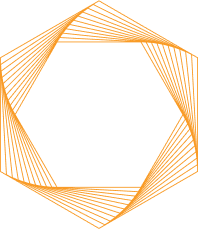 Let's Work Together
Whether it's about our world-renowned team, our laboratories, or our lifecycle management solutions, we're happy to answer any questions you might have.