Overview

Our Low-Frequency Heating (LFH) Insulation Dry-Out System improves the health, reliability, and performance of one of your most crucial grid assets, by removing moisture.
Moisture inside transformers causes reduced breakdown strength of oil and accelerates cellulose aging and degradation. If excessive amounts of moisture are allowed to build up, irreversible damage and reduced life expectancy can occur.
Periodic moisture removal in power transformers is a fundamental maintenance activity, keeping equipment in peak operating condition while maximizing the life of the asset. Moisture removal will mitigate the risk of dielectric breakdown, slow the aging rate of the transformer and prevent the possibility of catastrophic failure.
Our Low-Frequency Heating (LFH) Insulation Dry-Out System is the most powerful mobile system in North America. We offer results in days - not weeks or months - matching or exceeding the performance of factory-based vapour-phase dry-out systems.
A recent survey found that almost ten percent of in-service transformers had unacceptable levels of moisture. Proactively using our LHF Insulation Dry-Out System is a fast, effective, and efficient moisture removal technology for mission-critical power transformer assets. It can reduce downtime and speed up the return-to-service.
Why Us?
Ready to Roll

We are ready to deploy our mobile drying systems anywhere in North America and can quickly dry transformers up to 1200 MVA, three-phase, 765kV class crucial transformers.

Low Moisture, High Dryness

Our mobile drying technology, coupled with vacuum support, achieves a far greater degree of dryness than any other field drying process. The results are comparable to a factory vapor-phase drying process.

Dry the Insulation - Not Just the Oil!

Moisture is an enemy for both the cellulose paper and the oil. Unlike most oil processing and vacuum systems our multi-featured system removes moisture from the insulation system as well as the oil.

High Efficiency

The direct generation of heat inside the windings of a transformer using low-frequency heating, combined with the simultaneous application of deep vacuum processes, is the most effective and efficient means of drying transformer insulation.

Minimum Downtime

Low low-frequency heating processes generate heat directly within the windings of the transformer and offer the fastest insulation dry-out times and minimum downtime for the transformer.

Validation of Insulator Dryness

Moisture removal from the insulation is validated using dielectric spectroscopy, dewpoint measurements, and/or rate of moisture extraction through our processing plant.
Technical Abilities
Extending the Life of Your Transformer
Moisture is a byproduct of the aging of cellulose insulation and naturally accumulates over time. If not removed periodically, it can lead to partial discharge, catastrophic dielectric breakdown, accelerated aging, bubble formation during overload situations, and anomalous gas generation.
A recent survey found 9.7% of 85,210 in-service transformers tested, had unacceptable moisture levels (> 18% Relative Saturation).
You can trust our Low-Frequency Heating (LFH) Insulation Dry-Out System to extend the life of your crucial grid asset and ensure it continues to run safely and reliably.

Drying Paper Insulation not Just the Oil
Experience shows that the process of removing moisture from the oil only produces poor long-term results due to the long diffusion time-constant of moisture migration through the insulating paper to the oil.
Removal of moisture in the oil will not remove the moisture in the insulation paper. The moisture that remains in the paper can quickly increase the moisture content in the oil returning it to high levels as the moisture equilibrium between oil and paper re-establishes itself.
Measuring Moisture Content to Determine Dryness
Measuring the water content of oil as a means of assessing the dryness of the insulation paper involves multiple assumptions, chief amongst them is that equilibrium conditions exist between the partitioning of the moisture distribution between the oil and the paper. In reality, this is almost never the case.
We can validate moisture removal from the insulation using dielectric spectroscopy, dewpoint measurements, and/or rate of moisture extraction through our processing plant.
Our Proven Experience
Quality Assurance & Technical Standards
ISO 9001

Quality Management System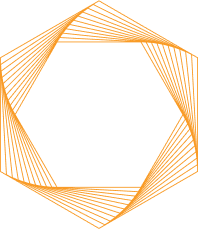 Let's Work Together
Whether it's about our world-renowned team, our laboratories, or our lifecycle management solutions, we're happy to answer any questions you might have.