Smart Grid Solutions Overview

The energy transmission landscape is changing with newer renewable energy sources coming on-line and a growing shift to digitalization, all of which can pose challenges to power grids. With all of these changes, the critical need to maintain grid stability, ensure power quality, enable sector coupling, deal with aging assets, and reduce costs is more important than ever.
Our GridSim Power Laboratory is a state-of-the-art, independent facility developed to provide smart grid solutions, support product certification, research and development for smart grid industries, and help manufacturers and utilities test products and equipment to meet safety requirements.
This newly built facility is capable of testing smart grid systems, renewable generation equipment, traction substation systems, large inverters and other medium voltage power systems over a wide range of voltages and frequencies, and at power levels up to 12 MVA. It can perform testing to UL 1741 and IEEE 1547.1. CSA C22.2 No. 107.1, IEC 62109, IEEE 1653 and many more. This capability suits the interests of manufacturers, developers and utilities to research, develop, test, and certify new technologies. All of this supports safe renewable power integration with the grid as well as enabling electrification of mass transit systems worldwide.
The lab is funded in part by the Ontario Ministry of Energy's Smart Grid Fund and by Alstom.
Why Us?
High Power AC and DC Solution

We are your one-stop, independent provider of grid related testing services. Our GridSim Power Laboratory is a state-of-the-art facility designed to test smart grid systems, renewable generation equipment, and medium voltage power systems over a wide range of voltages and frequencies as well as DC.

Your Partner in Achieving Certification

As a full-service provider with a comprehensive understanding of the complexity and unknowns that come up during testing. If an inverter or medium voltage power system is functioning out of bounds during type testing, our world-renowned expertise will identify, analyze, and help resolve any issues.

Accelerate to Market

Inverter manufacturers can meet modern utility needs and offer compliant grid support to customers by certifying to UL 1741. With a qualified certification in hand, you can accelerate your products to market.

Major Project Cost and Time Savings

Pre-certified inverters deliver cost and time savings by eliminating the need to demonstrate on-site grid compliance to IEEE 1547.1. One-time type-testing of inverters will soon replace field commissioning as a way of attaining grid compliance.
Our Smart Grid Solutions & Testing Services
GridSim Smart Grid Laboratory
Our GridSim laboratory is your one-stop, independent provider of smart grid related testing services. From flexible power and grid simulation to high current, high voltage, and consultancy services – we can support the scope and scale of almost any renewable power system integration.

Features & Specifications

Low to high power range (up to 12 MVA)
600V up to 34.5 kV
45 TO 67 Hz output
2 independent parallel circuits test bays
5 MW, 1500V DC power supply
Available Load Banks (as needed)

AC Resistive Load Bank
DC Resistive Load Bank
Capacitive Load Bank
Inductive Load Bank

Ancillary Services

Instrumentation
Data acquisition
Strong floor
Craning and rigging equipment
Onsite technical service & support
Field engineers (available upon request)

Full Range of Testing for Megawatt Class Equipment
The GridSim lab was built with an extremely flexible approach in terms of footprint, voltage, frequency, and power level. We have a significant load bank capacity on site with easy access to rentals as needed. This flexible test-bed approach caters to markets such as Rail Transit Traction Power Testing to IEEE 1653 series of standards and many other applications.

Elimination of On-site Compliance Testing
A pre-certified inverter, compliant to industry standards such as UL 1741, minimizes the need for field service support by the original equipment manufacturer during on-site commissioning and reduces or eliminates the need for grid compliance testing to IEEE 1547.1.

Vendor-Neutral Research Test Bed
Development of new grid interactive technologies, integration of DG equipment, and development of next-generation grids require test environments where test cases can be simulated to provide valuable data for real-grid scenarios.
A future focus will be on distributed controls which will allow for an infrastructure capable of self-healing and of increased intelligence at the end node. Communication using the IEC 61850 standard and leveraging our state-of-the-art RTDS (Real Time Digital Simulator) will allow for Power Hardware in the Loop (PHIL) studies. This will allow utilities, developers, and original equipment manufacturers to make more informed decisions about their capital investments in the grid of tomorrow.

Our Proven Experience
Quality Assurance & Technical Standards
CSA C22.2 No. 107.1

Power conversion equipment

IEC 62109

Safety of power converters for use in photovoltaic power systems

IEEE 1547.1

IEEE Standard Conformance Test Procedures for Equipment Interconnecting Distributed Energy Resources with Electric Power Systems and Associated Interfaces

ISO 9001

Quality Management System

ISO 17025 (2017)

Testing & Calibration Laboratories

UL 1741

Inverters, Converters, Controllers and Interconnection System Equipment for Use With Distributed Energy Resources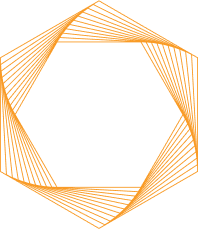 Let's Work Together
Whether it's about our world-renowned team, our laboratories, or our lifecycle management solutions, we're happy to answer any questions you might have.