Overview

Transformers are some of the most reliable components on the electrical grid, but failures do occur and when they do, it is often catastrophic with collateral damage to transmission and distribution (T&D) systems potentially resulting in large-area blackouts for consumers. Such failures may occur as a result of fabrication issues, degradation, moisture ingress, sabotage/mischief, rodent intrusion, and inadequate maintenance.
Drawing on over 100 years of power system equipment knowledge and experience, our multi-disciplinary teams, supported by our extensive laboratory and testing facilities, allow us to identify the root cause of transformer failures.
Our comprehensive forensic services include site investigation and laboratory testing and then our formal problem-solving analysis techniques enable us to provide reliable root cause analysis.
Why Us?
Complete and Timely, Site Investigations

We are always ready to mobilize to the site to perform diagnostic and specialized tests including sweep frequency response analysis [SFRA], dielectric spectroscopy, and partial and discharge measurement, as a first step in a forensic analysis

Trusted, Experienced and Independent Team

As an independent third-party organization, with a detailed knowledge of transformer design, construction, testing, and operation we can provide you with quality results and act as subject matter experts and expert witnesses in legal matters if required.

Big or Small We Know Them all

We have experience in failure analysis of all types of transformers from small instrument transformers to large, high-voltage power transformers.

Timely and Secure

Keeping everything in-house enables us to carry out a complete evaluation in a timely manner while ensuring that your data is kept safe and secure.
Technical Abilities
Root-Cause Failure Analysis
We use a formal quality assurance (QA) framework, including inspection and test plans, Kepner-Tregoe problem-solving analysis techniques, and other fault-finding cause-and-effect tools to guide the course of the investigation. Some techniques we employ include:
Brainstorming for Potential Causes
Ishikawa Chart (Fishbone diagram)
Pareto Analysis (Vital Few, Trivial Many)
The "5 Whys"
Kepner Tregoe ("Is/Is not")
Flow Charts / Process Mapping
Cause & Effect Tree Diagram
Fault Tree Analysis
Failure Mode & Effects Analysis
Hypothesis & Observation Chart

Failure Simulation Laboratories
Our high-current and high-voltage laboratories, supported by our environmental chamber, are used to simulate failures using real-world conditions:
Temperatures and moisture (rain, fog, or ice) can be applied in the test lab to equipment in conjunction with electrical stress to validate environmental factors that may have played a role in a failure
High temperatures can be simulated to see how they may degrade the composition of insulating materials
Cold temperatures simulated to see how they may add mechanical strain on electrical equipment
Mists on insulating surfaces to see how they may cause electrical tracking and result in failure

Our Proven Experience
Quality Assurance & Technical Standards
IEEE C57.125-2015 (2015)

IEEE Guide for Failure Investigation, Documentation, Analysis, and Reporting for Power Transformers and Shunt Reactors

ISO 9001

Quality Management System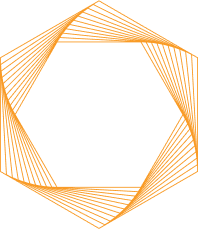 Let's Work Together
Whether it's about our world-renowned team, our laboratories, or our lifecycle management solutions, we're happy to answer any questions you might have.