Overview

Our high voltage (HV) laboratory can test and evaluate materials and the study of different HV phenomena. We can help provide the necessary information on the condition of assets as well as undertake product testing prior to market introductions. We provide quality voltage testing services supported by a world-class high voltage test facility to provide trusted support to aid our customers in making the right product investment choices.
We offer an independent, third-party service from knowledgeable technical staff with experience in advanced testing and diagnostics that provide clients with the assurance they are receiving accurate, reliable test results to facilitate informed decision-making.
For over 30 years, our capabilities in high voltage apparatus and insulation systems have successfully supported many of the largest power systems in the world. Our facilities and services have been used extensively in both electrical industry transmission and distribution research programs and by manufacturers for product development and testing standards. We welcome customer involvement to support robust testing and evaluations and work together to develop enhanced high voltages products.
Services include comprehensive indoor, outdoor, mobile, and specialized environmental testing technology supported by evaluation expertise.

Why Us?
Testing for all Standards & Requirements

Our laboratory can undertake and support all your testing needs utilizing industry best-practice and standards such as ANSI, IEEE, AEIC, NEMA, CEA, IEC and others.

One Stop Shop

As a world-class facility supported by an experienced and knowledgeable team, we offer an end-to-end approach to component assessment both in the field and in the laboratory prior to installation.

Wide Variety of Product Testing

We can accurately assess and evaluate transmission line and station hardware, insulators, power cables, and cable system accessories to ensure you know the condition and life expectancy of each component.

Comprehensive Testing Capabilities

Our comprehensive testing capability includes include visual corona, radio interference voltage (RIV), partial discharge, wet and dry power frequency withstand and flashover, step front impulse, and contamination (solid layer, clean fog method) tests.
Technical Abilities
Complete Test Capabilities
Our scientists, engineers and technologists are actively involved with standards committees, the evaluation of new materials and their environmental impacts, and the development of advanced test methods. Our ongoing involvement and assistance in research mean we remain up to date with new products and technologies.
We maintain indoor and mobile outdoor high voltage testing capabilities to conduct:
Lightning Impulse Voltage Tests up to 1850 kV
Switching Surge Tests up to 1300 kV
Power Frequency Tests up to 800 kV
Examples of Tests Conducted:
Lightning and switching impulse tests on power apparatus
Impulse tests on transformers
Partial discharge tests on internal insulation
Visual corona and RIV tests on transmission and substation hardware
Load cycling and qualification tests on high voltage power cables
Contamination testing of external insulation
Design and Type Tests on polymeric, porcelain and glass insulators

Specialized Facilities
By simulating a wide range of possible environments we are able to subject components to accelerated conditions that provide accurate assessment and evaluation of component qualification.
Our unique environmental testing chamber can simulate fog, freezing rain and icing conditions continuously, while monitoring the performance of insulation for test voltages of up to 350 kV. Our facility accommodates contamination testing of external insulation under standard and non-standard conditions.
These tests are of particular interest to utilities interested in the performance characteristics of various insulators. The test results can be used to determine the best insulator for a specific utility application in their unique region. Icing tests on outdoor grounding and disconnect switches can be done to evaluate mechanical performance in harsh conditions.

Tracking Wheel Test Facility
The tracking wheel test facility enables the tracking and erosion tests on polymeric insulators that are required by various national and international standards. This facility can also be used for accelerated aging tests on insulation materials.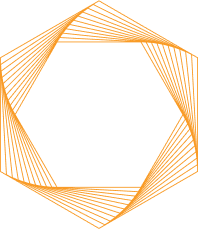 Let's Work Together
Whether it's about our world-renowned team, our laboratories, or our lifecycle management solutions, we're happy to answer any questions you might have.