May 17, 2023
Kinectrics Proudly Supports 50Hertz's Energy Transition through HTLS Conductor Program
Toronto, ON - Kinectrics is actively supporting 50Hertz with transitioning their grid system for decentralized power generation through the execution of its multiyear contract for the High Temperature Low Sag (HTLS) Prequalification Program. With the help of Kinectrics, successful completion of this project over the coming year will allow 50Hertz to upgrade their grid capacity through HTLS conductor testing, fully supporting their energy transition to a Renewable Energy System.

50Hertz's qualification project is one of the largest type testing programs ever undertaken on overhead lines to support the electricity transmission industry - consisting of over 1,000 individual type tests. This included 9 different conductor types with associated fittings that are being tested under high current, high voltage, and mechanical stresses in Kinectrics' multidisciplinary facilities in Toronto, Canada.
As a central player in the German energy system, 50Hertz's vision is to offer reliable infrastructure that reacts to fluctuations in supply and demand. With increasing power demands and the decentralization of generation, 50Hertz aims to transition its network to new HTLS conductor technologies to replace the conventional system currently in service.
New HTLS technologies require extensive testing, both for the conductor and associated hardware accessories, to ensure quality, reliability, and their safe operation for decades to come. Kinectrics offers third-party, ISO 17025 & 9001, accredited testing laboratories specializing in the qualification of HTLS conductors and hardware accessories that comply with industry standards. Our specialized testing services help ensure that overhead electricity transmission line components perform as designed over their lifetime by identifying design weaknesses prior to installation.
For more details about this project or to inquire about testing services, please Contact Us​ ​
About Kinectrics:
Kinectrics is the category leader in providing life cycle management services for the electricity industry. Trusted by clients worldwide, our expertise in engineering, testing, inspection, and certification is backed by our independent laboratory and testing facilities, a diverse fleet of field inspection equipment and an award-winning team of over 1,200 engineers and technical​ experts. From initial design and type testing to operational deployment and maintenance services, Kinectrics collaborates closely with customers to ensure that utility assets perform safely, reliably and efficiently throughout their entire life cycle.​ ​Learn more at www.kinectrics.com and follow us on Twitter, LinkedIn and YouTube.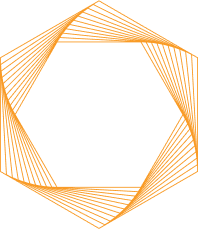 Let's Work Together
Whether it's about our world-renowned team, our laboratories, or our lifecycle management solutions, we're happy to answer any questions you might have.