Overview



Substation commissioning ensures that equipment is installed properly and has the performance and interrelated functioning and communication needed for safe and reliable operation. Our testing expertise, for all equipment types, validates performance parameters before energization and grid connection.
We perform a wide range of testing services to validate performance of key substation components, including transformers, high and medium voltage cables, overhead conductors, breakers, and communication equipment. Additionally, we perform condition assessments of existing substation components to support asset management and replacement strategies.
Why Us?
Complete Field Capabilities

We have an extensive array of field equipment to support testing of critical substation components.

Impartial Analysis

The power industry relies on us to provide independent third party testing.

Knowledge of Regulations

Our experts provide key industry leadership in standards committees such as IEEE and IEC. This engagement serves to both positively impact standard development and inform test method development.

Deep Experience Base

With hundreds of tests on substation components under our belt and certifications of a wide range of equipment designs, you be confident in the experience we will bring to your project.
Technical Abilities
Third Party Testing Provides Independence & Confidence
Our broad capability to perform testing on a wide variety of key components is recognized by the industry. We have supported certification for manufacturers where our test competencies and independence are valued. We bring this same credibility to our field assessment and commissioning testing to provide an unbiased third-party perspective. When commissioning tie-ins for renewables our independent third-party test and acceptance provides confidence to the investment community. Our testing capabilities include:
Breaker Function
Relay Communication and Logic
Cable and Accessories Integrity
Transformer and all Subcomponents
Site Thermography and Corona Surveys
Fluid Analysis

Our Proven Experience
Quality Assurance & Technical Standards
10CFR50 Appendix B (2021)

Quality Assurance Criteria for Nuclear Power Plants and Fuel Reprocessing Plants

AEIC Standards

Technical Specifications for Cables

CSA N285 Series

General Requirements for Pressure-retaining Systems, Components, and Supports in CANDU Nuclear Power Plants

CSA Standards

Safety Standards in Canada for Electrical Appliances, Medical Devices, Machinery, Equipment, etc.

ICEA Standards

Cable Standards for Electric Power, Control and Telecommunications Industries

IEC Standards

International standards for all electrical, electronic and related technologies

IEEE Standards

Standards developed and maintained by Institute of Electrical and Electronics Engineers

ISO 9001

Quality Management System

ISO 17025 (2017)

Testing & Calibration Laboratories

NETA Standards

Maintenance Testing Specifications for Electrical Power Equipment and Systems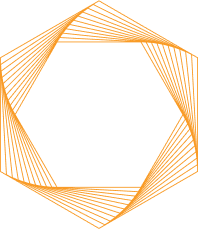 Let's Work Together
Whether it's about our world-renowned team, our laboratories, or our lifecycle management solutions, we're happy to answer any questions you might have.